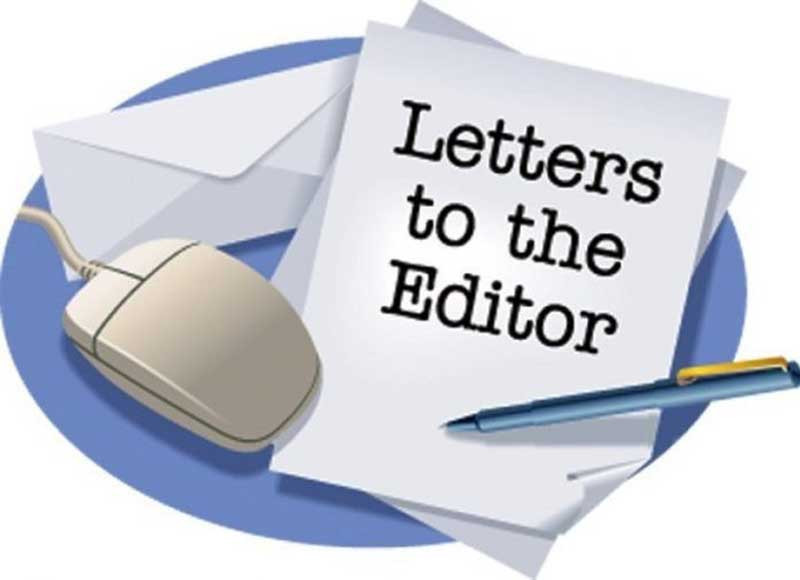 LEADERS are called to serve and not to behave like parasites that suck the blood of their hosts with little regard for the future. But it would appear that our politicians have, in the recent past, become parasitic, neglecting the call of service and concentrating more on self-enrichment.
The call of duty has now become an opportunity to jump onto the gravy train where they fleece the overburdened taxpayers who can ill-afford basic meals or access to healthcare services.
Our leaders have been living in the lap of luxury without compunction, while they are surrounded by a sea of poverty in which the majority of citizens are drowning.
While ordinary people are struggling daily to feed their families, raise money for school fees and pay hospital bills, those in power are demanding free access to top-of-the-range SUV vehicles, expensive hotel accommodation and comfortable air travel, even to meetings that do not add any value to the country's fiscus.
For a nation that is struggling to access foreign currency to buy medication, a nation failing to provide bread and now swindling its citizens through electronic transfer taxes for every transaction, MPs and any other elected public official should be ashamed of themselves for being driven by the motive of self-enrichment. - Citizen
Govt must resuscitate poultry sector
HOPEFULLY the government will notice the decline in production of stockfeeds in 2022 when the country claimed to have recorded a bumper harvest.
Government must make sure that it invests massively in the poultry industry. The production figures on a per capita basis are appallingly low. It follows too that the national production and consumption of pork and chicken is dismal.
Truly speaking, the country has no pig and chicken industry to talk about. For an economy that claims to be agriculture-based, our strategies in the industry and government stance are not producing desired results. - Concerned
ED's office must be open to all
Dear President
I KNOW you preach that your door is open. I appreciate that you are an open-minded President. But my dissatisfaction is with the Office of the President and Cabinet, which for years has not given us warm reception in order to engage with you.
We have several ideas which we have invested in to make our innovations benefit Zimbabwe, but we are turned down or not even given a platform to present our ideas.
As you say, Zimbabwe is open for business, it should also be open to us Zimbabweans. Our government should be the first to embrace and invest in our ideas and innovations, which will benefit the nation.
As creators of ideas and innovators, we have seen that many Zimbabweans are taking their ideas and inventions abroad because they are not getting any joy from the "new dispensation". They would have approached the government, but were not welcomed and they opt for foreign countries where they are given better reception. As we speak, their ideas and innovations are benefiting foreign countries.
My plea to you President is please ensure your office does not turn away people who come to seek audience with you. Your subordinates are making you fail to achieve your goals.
My advice is, please make sure your door is open, especially to locals who have great ideas to better this nation. - Tererai Sambi
IN response to Corporal punishment permissible: High Court, EDDY MAKARI says: What a landmark ruling, well done to our judges. Schoolchildren were now free to the extent of engaging in sexual activities even in classrooms and the educators could not do anything about it because their hands were tied. To hell with those useless self-righteous non-governmental organisations and rights groups which support indiscipline in schools and the society at large.
NHLANHLA THEMAIN says: The people who are talking don't have children. I was raised by the rod and I don't recommend that way of life. Teachers abuse children, physical abuse is wrong because it cripples a child's social development. I have compared children raised in South Africa and those in countries like Zimbabwe. South African children are confident and happy. They always achieve better than Zimbabwean children in a lot of areas.
LOVEMORE VINCE SAKALA says: This is an insane ruling, some teachers beat children for fun. I remember when I was in high school I was beaten by a senior teacher and embarrassed in front of the whole class just for going to the toilet during lessons. I had asked for permission which was granted by my class teacher, but I met the senior teacher outside who beat me up with a gas pipe, just imagine. No one has a right to beat a child, activists and human rights organisations should oppose this ruling.
IN response to Army, police get 400% pay hike, JOE EXALTED says: It's an appeasement, not a salary increment. These are key people for Zanu PF to win elections.
BOBS CHAGURUKA says: This is only for the elections, those who are gullible will fall for the trap. Take the money, but in the ballot box do the right thing for the good of the future generations.
DEE GEE says: The 400% pay hike is on its own madness. It's preposterous. It's an admission of how terrible things have gone in the country. This 400% pay increase is going to trigger price increases. At the end, the increase will only be on paper, not in actual money. Guys wake up from this deep slumber.
BABA DANIEL says: Vote for change and get a salary in real money. If it's not usable anywhere else, it is not real currency
Related Topics