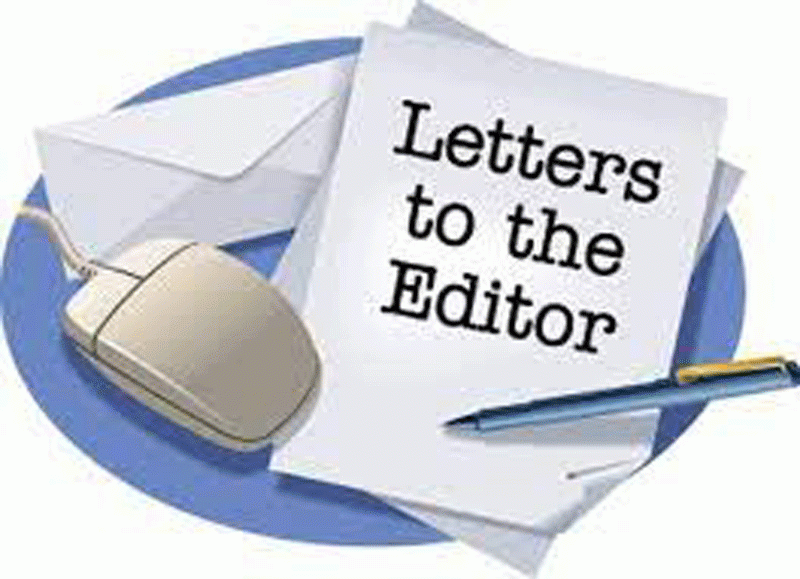 THE country is coming from the wilderness and it needs to strike the right chord. President Emmerson Mnagwagwa must now make sure that the human and property rights are upheld to remove the distortions which were there before.
As the leader of the country he must now set the tone and recommit himself to the Constitution and make sure that he does not wantonly break the law. We have had enough of twisting the Constitution.
The fish rots from the head and cascades down the whole body. That was the problem with the late former President Robert Mugabe, who lacked the stamina to deal decisively with corruption, embezzlement of funds and looting of the economy.
The prosperity which we need can only be attained through going back to legitimacy and people's will underwritten by the Southern African Development Community principles.
The Zimbabwean economy is based on agro-business and this is a sector which cannot be ignored and needs a revamp. The land has been lying dormant and under-utilised for too long.
Let those with farming experience have access to the land. We need to boost the agricultural sector to reduce dependance on food handouts.
The country can no longer waste time on political grandstanding from year to year. Let 2023 be a year of rebuilding the fallen walls of Jericho and revert back to being the breadbasket of Africa.
The current political atmosphere should not be dampened by seeking political retribution. We are so hopeful that Zimbabwe shall never go back to the old system. The country was under hibernation economically and the giant is now waking up from the slumber. - Tired
Failures should not be honoured
PRESIDENT Emmerson Mnangagwa made a shocking decision to declare February 21, a public holiday in response to a request by Zanu PF youths and other Zanu PF structures in remembrance of the late former President Robert Mugabe.
The fact that this was in response to Zanu PF structures shows that Mnangagwa started his reign on the wrong footing. A decision to honour a dictator should not have been made by a party, but as a national decision in consultation with the people of Zimbabwe.
Mugabe caused so much harm to the country that the best thing Zimbabweans want to do is to forget about him completely. The best Mnangagwa should have done was to bring the request to Parliament for debate followed by a national referendum. Forcing victims of Gururahundi, Murambatsvina and other acts of madness (political violence) by the Mugabe-led regime to remember the dictator traumatises them, and I wonder if Mnangagwa ever thought about the consequences of his decision on the victims of Zanu PF brutality. - Tawanda Dero
Rescue young entrepreneurs from business obstacles
YOUR Excellency, I am a young entrepreneur, who is struggling to grow my small retail business in Harare central business district. Me and other young entrepreneurs are failing to grow mainly due to the following reasons:
Exorbitant rentals being charged by the landlords/building owners.
Lack of financial assistance. Sir, I suggest, if possible, as a country, to have a financial institution, that promotes small businesses with favourable lending conditions and less stringent requirements such as collateral.
High import tariffs charged by the Zimbabwe Revenue Authority, which I believe are fuelling smuggling of goods.
Your Excellency, I humbly request your intervention by setting minimum and maximum rentals depending on the size of the premises. Sir, a small corner shop measuring 7m x 7m is being charged US$1 000 to +/-US$1 500. It's so exorbitant and a hindrance to growth.
Mr President, passing through our borders with imported goods is a nightmare. The tariffs charged by Zimra are outrageous and out of this world. I humbly request for a reduction in tariffs.
We are in urgent need of your assistance, as currently this is the only way of employment available, Sir.
We are 100% in support of your governance. Together we will conquer. - Zororo Fambai
IN response to 'Zim now a banana republic, mafia State, COLLEN SIBANDA says: Why do we hold elections if the ruling elite does not subscribe to them although its enshrined in the Constitution? Why should we cry about bandits in Mozambique when some people are behaving in the same manner in a so-called independent country? We preach peace but we act otherwise? Let's stop these elections because people go to church so that their lives are made better by the Almighty God, yet a mere mortal thinks otherwise!
IN response to Block CCC in rural areas: Zanu PF, INNOCENT KABONDO says: The opposition Citizens Coalition for Change party won't infiltrate rural areas, poverty and unemployment are already doing the job for it. Underdevelopment, lack of decent schools, hospitals, roads and clean water in rural areas will help the opposition to campaign.
KUDZAI NYABASA says: Opposition members should unite and fight back. Zanu PF has no supporters, even in rural areas. It is still using the same intimidation tactics which it used back in the 1980s.
SHAYN NDUX MPOFU says: All Zanu PF thinks of is violence and killing innocent people, but God is watching. He cannot let his children suffer for the sake of people who want to cling to power. He will send Moses to take his children to Canaan, the land of milk and honey.
IN rsponse to Gwanda residents cry foul over undelivered stands, WISDOM NYATHI says: "A Harare-based land developer," selling stands in Gwanda, the same land barons who have been duping people in Harare have now spread their wings countrywide, people just don't want to learn. Why are these land barons going scot free?
POSSENTI MKUMBUZI says: That's a ploy by Zanu PF to discredit the opposition. After all these years, why didn't they complain?
IN rsponse to DeMbare target Maruwa for coach, TAPIWA MUTSVEDU says: Let's support the DeMbare board for taking a quick decision before the league starts. With the right resources Herbert Maruwa can take us far. History is on his side, once a member of Kalisto Pasuwa's technical team, for me it's enough, he is a son of the Blue Army.
Related Topics