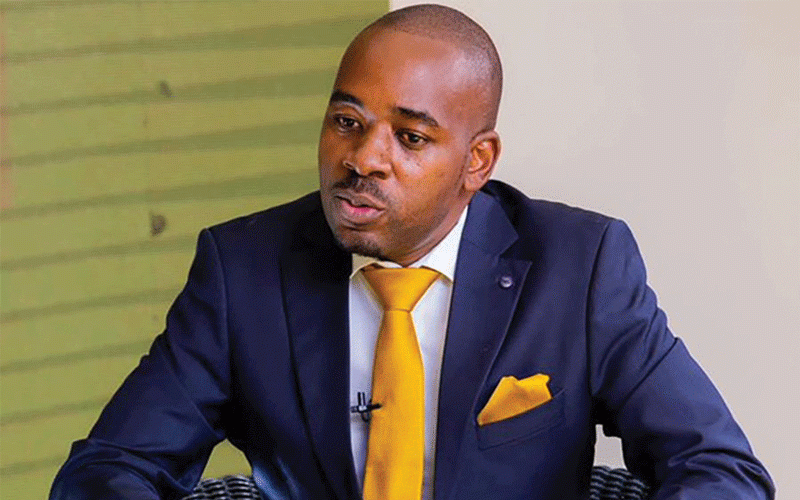 Opposition must fight for electoral reforms
ELECTIONS are just a few months away and the public is joining in the fray.
It is clear that Zanu PF is not prepared to have reforms and will not bow down to the opposition's demands.
Therefore, the opposition must pile more pressure and face the elephant in the room and decisively deal with it without giving it any room to manoeuvre.
We all know that the ruling party has always been manipulating votes and favouring the incumbent as witnessed in previous elections. Zanu PF has a record of election rigging, with the Zimbabwe Electoral Commission doing nothing.
Voters should be allowed to exercise their democratic right to choose a party of their choice without being intimidated or harrassed.
Confidence in the current political class is at its lowest.
Zanu PF is at its weakest and panicking. The only way to deal with such a repressive and authoritarian regime next year would be to mobilise the young people to vote overwhelmingly for the opposition and send the ruling party into oblivion.
The Zanu PF government has struggled and failed to deal with rampant corruption both in the public and private sector.
The opposition must extend an olive branch to some of small political groupings and forge some synergies.
There are clear signs and pointers that voters both in towns and cities are no longer willing to give the ruling party a lifeline and the opposition must come and win big.
This coming 2023 election is going to be shaped by public demands. The young people want some jobs and there is absolutely nothing which has been done to augment this problem. University graduates have become vendors.
Our economy is spiralling downwards, with the cost of living rising. Corruption has become endemic, amid growing concerns of human rights abuses and disrespect of the rule of law.
The Zimbabwean dollar has suffered from devaluation. Millions of people have left the country to seek greener pastures because all hope has been lost.
It is not a illegality or an offence to change a regime. It is a constitutional right for people to change a government when it fails to perform to certain expected standards or levels.
We have seen such changes taking place in Zambia, Kenya, Malawi and recently Lesotho just to mention a few.-Leonard Koni
Police must come hard on errant kombis
THE Zimbabwe Republic Police should deploy its members on bicycles all around Harare central business district and covertly observe how commuter omnibuses have taken over the streets, with a lot of errant driving going on.
They should fine the drivers heavily or even cancel licences of those who are found on the wrong side of the law. They stop wherever they please, or jump traffic lights. They are so daring that they drive against traffic. Unless something is done soon, driving around Harare will not be possible.
From the look of things it is clear that the police also no longer care about the dangers of commuter omnibus drivers doing whatever they feel like doing because no one is calling them to order.
We call upon those in authority to restore order in the city so as to ease traffic jam.-Taurai Rovambira
CALAs, a burden to schoolchildren
YESTERDAY Amalgamated Rural Teachers Union of Zimbabwe (Artuz) held a policy dialogue at Jameson Hotel in Harare with parents, Members of Parliament and PTA/ SDC chairpersons. The main objective of the meeting was to come up with policy resolutions and ideas to help improve our education system.
Parents, teachers and other stakeholders present raised the following key highlights:
lParents and teachers agreed that Continuous Assessment Learning Activities (CALAs) were overworking the learners and giving them a lot of pressure. It was also mentioned that they are costly and unsustainable given the number of resources required for each one.
lMutasa North MP Chido Madiwa said CALAs were now increasing the burden of unpaid care work on parents who try to assist their children to complete them.
Deputy secretary-general Munya Masiyiwa raised the issue emphasising that teachers were not fully trained to facilitate CALAs.
l A teacher at Rugare Primary School one Chambati stated that CALAs were poorly-communicated, and some teachers don't really understand them which is a problem because children end up learning the wrong things
l Artuz president Obert Masaraure argued that our education system is underfunded, yet the most expensive which is disadvantaging learners in marginalised communities and CALAs were evidence of such.
lThe union raised the point that rural education was under-prioritised
The union also raised the issue of politicisation of unionism as a deprivation to the teachers' right to labour justice and fair remuneration as stated in Section 65 of the Constitution
lIt was argued that corporal punishment should be substituted with another form of progressive and less harmful mechanism to promote obedience and discipline among learners.
It was also raised that the education system is rapidly becoming elitist and exclusive to the poor due to introduction of expensive learning activities like CALA and also fees hikes.
Rural schools require more funding to develop their learning facilities and also access digital learning opportunities.
There is a shortage of teachers in rural areas which compromises the learning quality in those areas
The meeting was a success and the union tabled a lot of ideas to work, while we also hope that the government will take heed of our propositions.-Artuz information desk
Related Topics