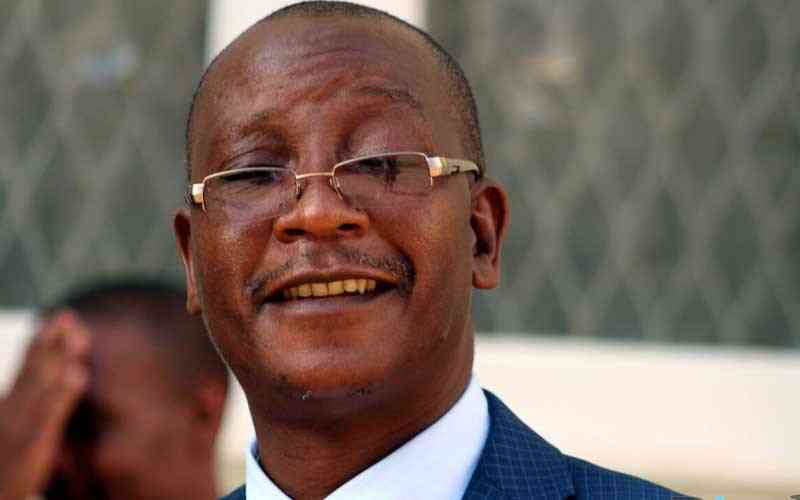 THE Zanu PF-dominated Senate yesterday passed the controversial Criminal Law (Codification and Reform) Amendment Bill, also known as the Criminal Code, paving way for President Emmerson Mnangagwa to sign it into law anytime from now.
The proposed law, also known as Patriot Bill, sailed through the National Assembly last week despite objections from the opposition benches.
"The Senate has passed the Patriotic Bill. The Bill will be sent for Presidential assent to become a law," legislative watchdog Open Paly tweeted last night.
The Bill has provisions that seek to criminalise citizens found guilty of "wilfully damaging the sovereignty and national interest of Zimbabwe".
The Bill, which seeks to amend the Criminal Code, penalises Zimbabweans charged with campaigning against or "hurting the interests" of the country including having any correspondence with foreign governments.
Other penalties include revocation of citizenship, prohibition from being registered as a voter or voting in an election for a period of at least five years.
Rights lawyers said some of the penalties were manifestly unconstitutional and are meant to silence government critics and close civic space ahead of general elections set for August 23 this year.
Following passage of the Bill in the Lower House last week, the Zimbabwe Lawyers of Human Rights said the penalties were an assault on democratic and civic spaces.
"The penalty of prohibition of registration as a voter or voting at an election violates political rights as provided for in section 67 of the Constitution as read with paragraph 2 of the Fourth Schedule to the Constitution," the ZLHR said.
"The proposed provisions will result in the closure of the civic space and violate human rights at a time when Zimbabwe has committed to implement critical reforms under the Structured Dialogue on Arrears Clearance and Debt Resolution process."
In Parliament last week, opposition CCC legislators took turns to criticise the Bill — which was initially tabled in August last year after being introduced by former Zanu PF secretary for youth affairs Pupurai Togarepi, who is now the party's chief whip.
The Patriot Bill is among several contentious pieces of legislation introduced by Mnangagwa to entrench his power since coming into office via a military in 2017. Some of the laws include the Cyber Security Act, Constitutional Amendments 1 and 2, and the Private Voluntary Organisations Amendment Bill that has been awaiting his signature since February.
Related Topics