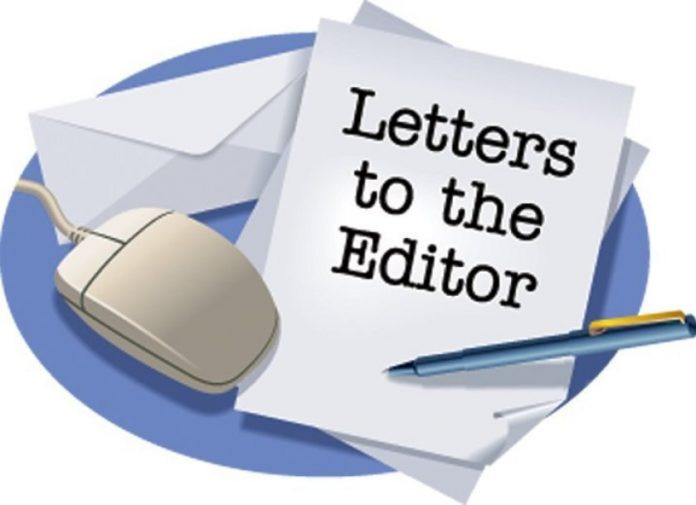 OWING to protocol and other bureaucratic issues that I saw arising, I have chosen to reach out to you via megaphone diplomacy.
I am a shipping, freight forwarding, customs clearance, warehousing and logistics executive with over 26 years experience in the industry.
Most of our clients are foreign investors who believe in Zimbabwe as a safe investment destination.
Zimbabwe is generally known for having an educated, highly skilled, but cheap labour.
No sane and normal business investor will pour their real money in a country where they can lose their money due to policy inconsistencies and political uncertainty.
Zimbabwe has become notorious for having duly agreed business agreements overturned overnight, and without notice.
This is what is driving investment to other destinations that have clear-cut policies.
A case in point is where an investor, duly approved by the Zimbabwe Investment and Development Agency, is promised that all their capital equipment will be imported duty-free and not charged value-added tax (VAT).
They set up shop and are half way through setting up their factory and in typical Zanu PF and Zimbabwe style, during the National Heroes holiday, a month to remember and honour our fallen heroes, Statutory Instrument (SI) 130 of 2022 is gazetted, charging VAT on all capital goods, effectively burdening the investor with millions of dollars worth of tax which is unbudgeted for.
This, to me, is the highest level of dishonesty, outright theft and criminal.
Plenty investors and importers who qualify for the duty-free rebates under the capital goods bracket were recently shocked when goods, which had already arrived at the various points of entry into Zimbabwe, were asked to pay 14,5% VAT.
I would like to believe your advisers, especially from the economic and business desk, share honestly this information.
It is my considered view that no third economy can reasonably attract foreign direct investment without duty and tax-free rebates.
With the 2023 elections coming, someone could be setting President Emmerson Mnangagwa up for failure and against the electorate.
SI 130 of 2022 must be repealed if we are to attract foreign direct investment. - Norest Chiureki Marara (MDC-T secretary for special projects and party business)
Farming of small grains to be recognised globally
INDIA celebrated 2018 as the National Year of Millets for promoting cultivation and consumption of these nutri-cereals finger millet and sorghum. Small grains in India are termed nutri-cereals.
The year 2023 will be observed as the International Year of Millets, following India's proposal to the Food and Agriculture Organisation (FAO), which was approved at the 160th session of the FAO Council in December 2018, for food and nutrition security and hence increase production for resilience to challenges posed globally by climate change.
India has been promoting millet production and consumption for decades, though others favoured rice and wheat. Come 2023, everyone will be reminded to pay attention to production of millets.
In March 2022, FAO mapped the way forward ahead of 2023: "The International Year of Millets, therefore, stands to provide a unique opportunity to increase global production, ensure efficient processing and consumption, promote a better utilisation of crop rotations, and encourage better connectivity throughout food systems to promote millets as a key component of the food basket. The international year will (i) elevate awareness of the contribution of millets for food security and nutrition (ii) inspire stakeholders on improving sustainable production and quality of millets; and (iii) draw focus for enhanced investment in research and development and extension services to achieve the other two aims."
In Sub-Sahara Africa, small grains have been staple food for years. They have been favoured for their high nutritional content and they can grow on relatively poor soils and under adverse and arid conditions, with comparatively fewer inputs than other cereals.
However, millet has less commercial farming uptake, hence very few farmers pay particular attention to the crop.
Only smallholder farmers are cultivating the crop with the aid of donor funding.
These projects are mainly concentrated in dry parts of the country, mainly Matabeleland and Masvingo provinces.
Farmers still face challenges in farming, harvesting, processing, and marketing the small grains.
The value chain of small grains still needs support if the crops are to reclaim their position as a staple food for millions.
With the 2023 farming season fast approaching, farmers should be encouraged to devote more land to millet production as the crop is favourable to changing climatic conditions. - Vancell Chada
Women not treated equally by men during elections time
RECENTLY, the Women's Academy for Leadership and Political Excellence (Walpe), with support from Oxfam, commissioned a national opinion poll titled Why the electorate prefers male to female candidates in elections in Zimbabwe, where it sought to unpack the reasons why the electorate prefers to vote for male to female candidates in elections in Zimbabwe despite the existence of constitutional provisions such as sections 17, 56 and 80 compelling the equality of all.
The opinion found out that:
l67% of respondents believed that women have to do more to prove themselves than their male counterparts.
lTime use remained one of the biggest barriers for women's entry in political leadership positions with most women utilising almost 80% of their time performing unpaid care work and home duties.
lZimbabwe has a risk of either maintaining low presence of women in leadership positions or may slide to non-existence.
lIndications showed that local government and National Assembly may continue to be dominated by men.
As such, findings drawn from the research indicated that:
lCulture and socialisation were barriers to the participation of women in leadership, as they experienced patriarchy both in society in general and in political leadership spaces.
lWomen complained that they were not treated equally by men and not taken seriously by some authorities.
For instance, female councillors often complain that male councillors bring their patriarchal attitudes from home to council business.
lMale domination in councils, Parliament, Senate and presidium makes political leadership spaces a patriarchal site where women have to continue to fight their way by resisting public patriarchy on a daily basis. - Walpe
Related Topics