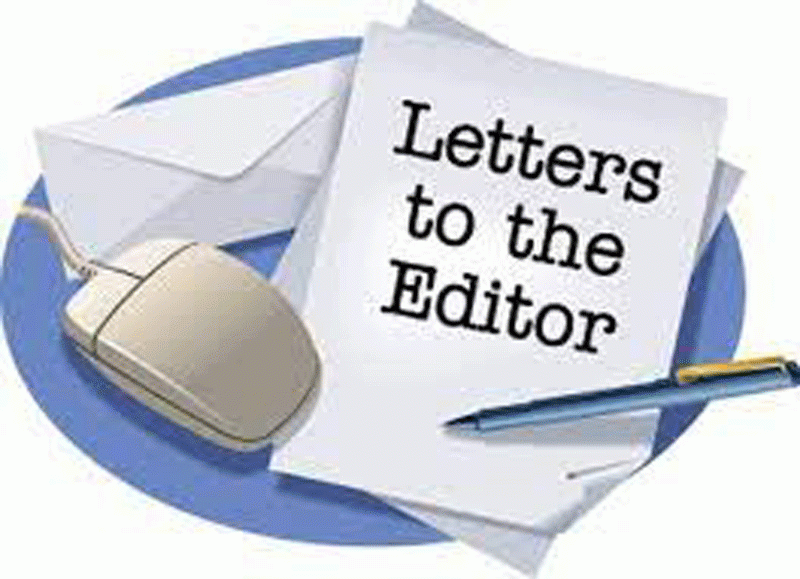 THE Women's Academy for Leadership and Political Excellence (Walpe) with assistance from the Zimbabwe Election Support Network (Zesn) hosted a TV programme on Bustop TV's Facebook page with four aspiring women leaders under the title The commercialisation of electoral processes: Zec nomination fees and their implications on aspiring women leaders' participation in electoral processes.
The TV programme raised awareness on the implications and effects that the Zimbabwe Electoral Commission (Zec) nomination fees have on aspiring women leaders.
Participants on the programme highlighted that the fees were extremely high, dampening the dreams and aspirations of ordinary and marginalised women in the community of becoming leaders as they could not afford the amounts required.
They went on to explain that women have the burden of unpaid care and domestic work as they are caregivers with no income thus they will not be able to pay the required amounts. One woman said: "The charges are inhibitive".
The poor will not manage to pay and this means that political participation is now reserved for the rich.
Some explained that women who are genuinely concerned about the development and welfare of their communities will be left behind because of the charges as the majority of them cannot afford the steep fees.
Political parties will simply shift the burden to aspiring leaders and women will be affected more.
The aspiring women leaders urged Zec to re-evaluate the fees, while also asking Walpe and other women organisations to help them lobby and advocate for the reduction of nomination fees. Walpe
Zimbabweans in the diaspora must fight for their voting rights
LAST week, I read a story published in NewsDay written by Citizens Coalition for Change leader Nelson Chamisa headlined Zimbos don't want to burden SA's health system.
I want to share a glimpse of the healthare situation here in Canada.
There are worsening resource constraints within Canada's supposedly universal healthcare system.
But for quite some time now, important health treatments have remained universally accessible only to those with the extra disposable money to spend.
Somewhat similar to American healthcare, Canadians' health is increasingly coming second to profit maximisation, in particular those amassed by an increasingly greedy pharmaceutical industry.
Resultantly, we continue to be the world's sole nation that has universal healthcare, but no similar coverage of prescribed medication, however necessary.
A late-2019 Angus Reid study found that about 90% of Canadians — including three-quarters of Conservative Party supporters specifically — support a national "pharmacare" plan.
Another 77% believed this should be a high-priority matter for the federal government.
The study also found that over the previous year, due to medication unaffordability, almost a quarter of Canadians decided against filling a prescription or having one renewed.
Not only is medication less affordable, but other research has revealed that many low-income outpatients who cannot afford to fill their prescriptions end up back in the hospital system as a result, therefore, costing far more for provincial and federal government health ministries than if the medication had been covered.
In order for the industry to continue raking in huge profits, Canadians and their health, as both individual consumers and a taxpaying collective, must lose out big time.
Meantime, the industry profits from the continual sedation and/or concealment of ACE-trauma's symptoms via tranquilisers and/or antidepressants.
And I wouldn't be surprised if industry representatives had a significant-enough say in the Diagnostic and Statistical Manual's original composition and continue to influence its revisions/updates.
From my understanding, only a small percentage of physicians are integrating ACE-trauma science into the diagnoses and (usually chemical) treatments of their patients.
Also, I don't believe it's just coincidental that the only two health professions' appointments for which Canadians are fully covered by the public plan are the two readily pharmaceutical-prescribing psychiatry and general practitioner health professions?
Such non-big-pharma-benefiting health specialists as counsellors, therapists and naturopaths (et cetera) are not covered a red cent. -Frank Sterle Jr
Concern over impact of measles outbreak
THE United Nations Children's Fund (Unicef) is deeply concerned with the numbers of cases and deaths among children due to a measles outbreak in Zimbabwe.
On April 10, 2022, Mutasa district in Manicaland province was the first district to report a measles outbreak.
According to the latest data shared by the government of Zimbabwe through the weekly Disease Surveillance System, a total of 6 034 suspected cases, 4 266 recoveries and 685 deaths have so far been recorded since the onset of the outbreak.
Manicaland province has the highest burden (52,5%) and the highest case fatality rate (9,8%).
Unicef and partners are supporting the government's response and the rapid response teams the government has deployed in the affected districts.
Unicef assists the government to control the outbreak through the tracking of cases in the community and through supplementary immunisation activities.
The measles campaign targets more than two million children aged between six months and five years and more than four million children aged five to 15 years.
Unicef and partners are also supporting risky communication and community engagement activities rolled out by the government.
Vaccine hesitancy in communities is addressed with information, education and communication materials and interpersonal communication highlighting the benefits of the vaccines.
Unicef and partners are helping to collect and respond to misinformation and rumours circulating within communities.
Unicef thanks the Measles Rubella Initiative, GAVI, The Vaccine Alliance, the partners of the Health Development Fund and all other donors for supporting the government led response to the measles outbreak and the purchase of additional measles vaccine doses, and for their continuous support to the children of Zimbabwe. - Unicef
Related Topics