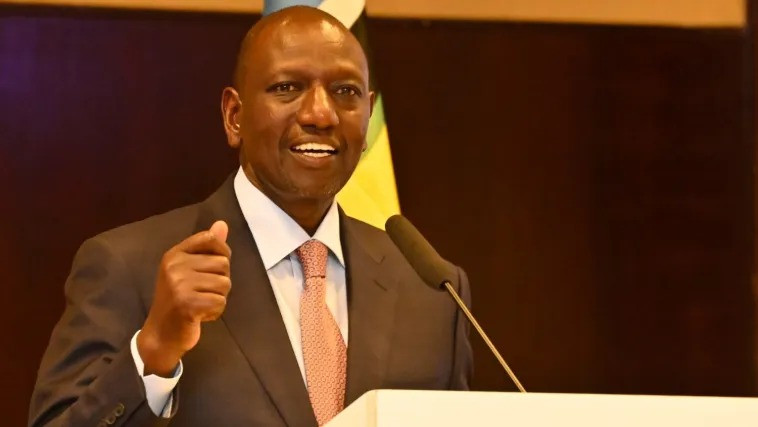 Kenya's President William Ruto says the country will not take out loans to pay civil servants even as union groups threatened to go on strike over unpaid March salaries.
President Ruto blamed the salary delays on the country's huge public debt, with some of the loans coming to maturity this month.
He said the salaries would be paid from taxes collected by the revenue authority.
At least two workers umbrella bodies have issued notices to down tools this week if they are not paid their dues.
Speaking to local media on Monday, the president's chief economic adviser said the salaries would be paid by end month but advised the government to cut on wastage of public funds.
Kenya's public debt now amounts to sixty five percent of the national revenue.
The country needs more than $420m (£338m) monthly to pay the salaries and pensions for civil servants.
This comes just weeks after the World Bank and the IMF separately issued warnings that sub-Saharan Africa was sinking into a new debt crisis, with many countries at high risk of debt distress
Related Topics