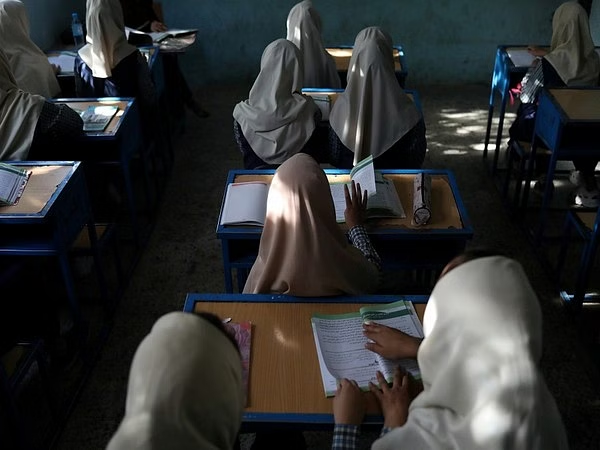 Several parents and students in Afghanistan urged the Taliban to reopen the secondary schools for girls, which have been closed for the last 544 days, Khaama Press reported.
On Saturday, the parents of students expressed concern for their children's future and urged the authorities to allow their daughters to return to school.
The families said the closure of schools had a negative impact on their children as some of them had developed psychiatric disorders. Parents asked for the reopening of the school beyond the sixth grade on March 21 to begin the new academic year.
Since the takeover of Afghanistan by the Taliban, schooling above grade six has been closed, which, later in December last year, barred girls and women from going to universities and working with NGOs, reported Khaama Press.
Although the interim administration insisted that the ban on girls' education was temporary and that they would permit it once the environment was appropriate, more than one and a half years have passed since then. However, the environment is still unsuitable for girls attending universities and schools.
The previous year, on September 18, the high schools in Afghanistan opened their gates to boys whereas girls were ordered to stay at home by the Taliban.
Taliban has imposed draconian restrictions on the rights to freedom of expression, association, assembly and movement for women and girls.
The Taliban's decision to ban female students above grade six from going to school has drawn widespread criticism at the national and international levels. Further, the Taliban regime which took over Kabul in August last year has curtailed women's rights and freedoms, with women largely excluded from the workforce due to the economic crisis and restrictions.
Recently, the Taliban banned female students from sitting in university entrance exams which are slated to take place next month, the Afghan news agency TOLOnews reported.
The Taliban Ministry of Higher Education has sent a notice to the universities which states that the girls cannot apply for the exams until further notice. Apparently, they have banned girls from registering for the 1402 (solar year) university entrance exam.
As a result of this, women and girls in Afghanistan are facing a human rights crisis, deprived of the fundamental rights to non-discrimination, education, work, public participation and health.
Related Topics