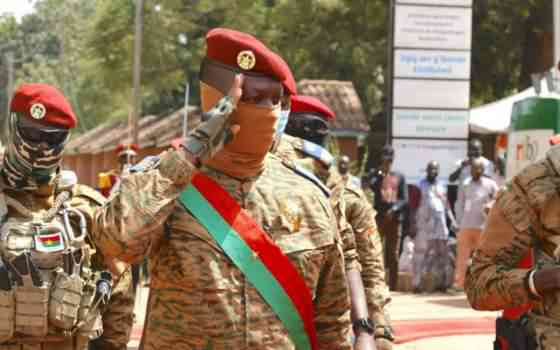 The United States intends to exclude Burkina Faso from a trade deal that gives exporters in Africa tariff-free access to the American market.
President Joe Biden on Wednesday cited Burkina Faso's lack of progress towards "protecting of the rule of law and political pluralism" for terminating the country as a beneficiary of the African Growth and Opportunity Act (Agoa).
"Accordingly, I intend to terminate the designation of Burkina Faso as a beneficiary sub-Saharan African country under the Agoa, effective January 1, 2023," he said.
US trade representative Katherine Tai said in a statement that the US was "deeply concerned by the unconstitutional changes in government in Burkina Faso".
She asked the government to take necessary actions to meet Agoa's criteria "and return to elective democracy".
Burkina Faso has had two military coups this year with the leaders of both promising to end a seven-year insurgency by Islamist militants.
Last year, the US said it was dropping Ethiopia, alongside coup-hit Guinea and Mali as beneficiaries of the Agoa scheme.
Related Topics