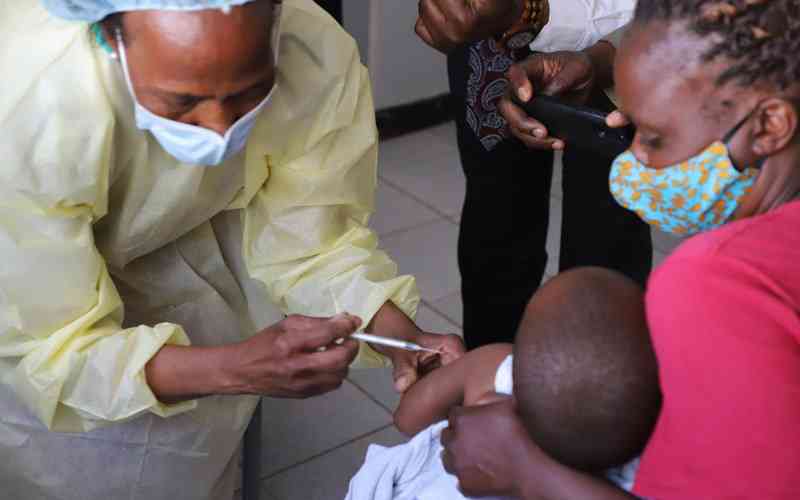 THE Africa Health Budget Network (AHBN) has urged African countries to take the issue of health security seriously as the continent struggle to recover from the COVID-19 aftershocks.
African countries' health delivery systems are currently on their knees, including in Zimbabwe where shortages of medicines and life-saving equipment are prevalent.
Officially opening the first African Regional Advocacy Summit for NGOs and Media in Nigeria on Tuesday, AHBN co-chairperson, Muhammad Usman said COVID-19 was a reminder of the need to invest in the health sector.
"We need to take the issue of health security in Africa seriously," Usman said.
"Let us use opportunities and experiences from past events that have affected the health sector so that a positive attitude is embedded within us. We need to focus around what we need to do to ensure that we engender accountability in our health sectors. We need to take the COVID-19 experience to advance health security in Africa."
Community Working Group on Health executive director, Itai Rusike said raising domestic public funds was essential for universal health coverage.
"Health is recognised as a fundamental right in the Zimbabwe Constitution," Rusike said.
"This, therefore, implies that everyone should have access to the health services they need, when and where they need them, without suffering financial hardship. Currently only about 7% of Zimbabweans have access to medical insurance and this number is insufficient to ensure decent public healthcare. No country can prosper without a healthy citizenry.
"The current health financing model also remains unsustainable as it heavily relies on external financing as well as out-of-pocket financing. In spite of the huge external support from development partners, there is still a huge financing gap in the health sector in the country which calls for greater innovation and commitment by the government to sustainably address it."
Non-governmental organisations and the media from eight targeted countries of Sierra Leone, Nigeria, Senegal, Uganda, Zimbabwe, Malawi, Kenya and Cameroon, with funding from Ford Foundation and COPASAH are attending the four-day summit.
Related Topics