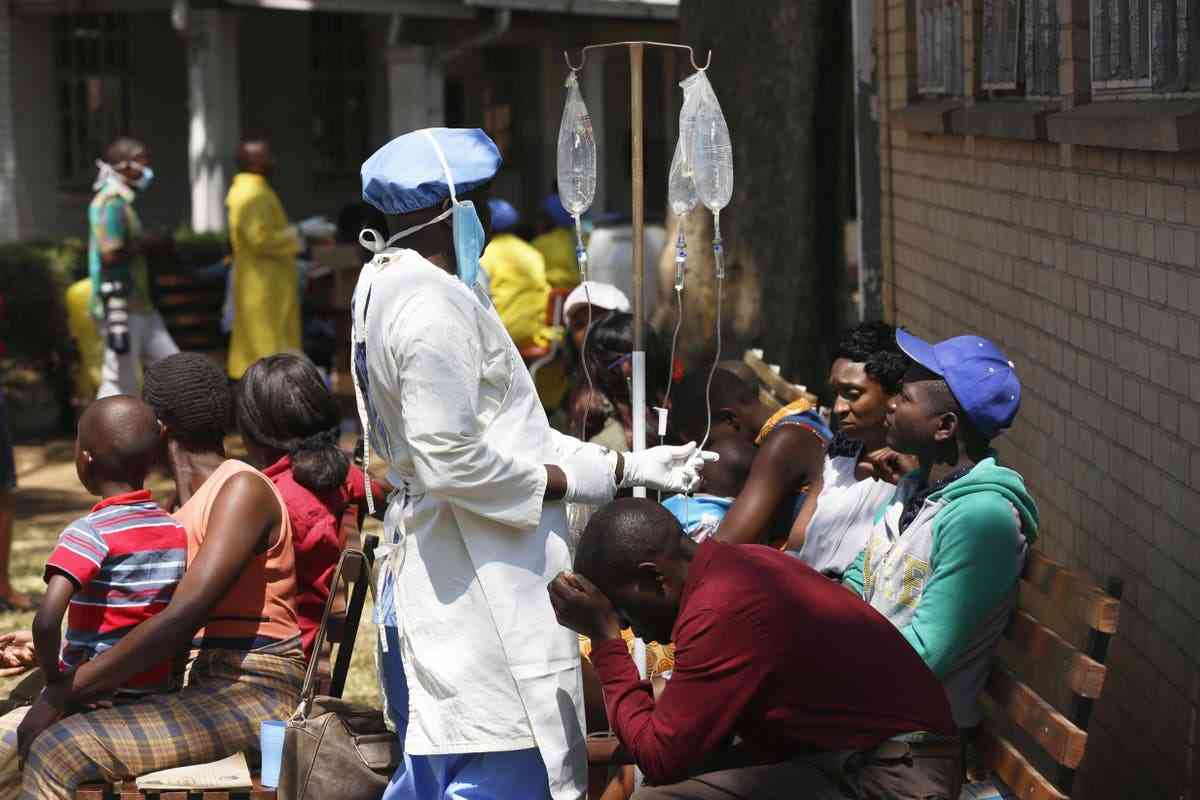 ZIMBABWE recorded 31 new suspected cholera cases on Wednesday, bringing the total to 98, with health experts, calling on local authorities to improve access to water and sanitation to avert a national disaster.
In a daily situation report on Wednesday, the Health and Child Care ministry said there was one casualty, while three of the suspected cases tested positive to the diarrhoeal disease on the day.
"The 31 new suspected cholera cases and 3 laboratory confirmed cases were reported today (Wednmesday). These were reported from Centenary (15), Beitbridge (11), Chegutu (4) and Chivi (1)," the ministry said.
"Fourteen of the suspected cases and one suspected death brought in dead (BID) were Mozambican nationals from Kadunje Village who sought treatment at Chiwenga Clinic, Centenary district, Mashonaland Central province, bordering Mozambique."
The first two cholera case were recorded in Chegutu last month.
"As of 15 March 2023, one case is hospitalised at Chivi District Hospital Cholera Treatment Unit (CTU), Masvingo province. Zimbabwe has 98 suspected cholera cases, eight confirmed cases, 97 recoveries and one death," the ministry said.
The country's worst cholera outbreak occurred in 2008, which left more than 4 000 dead and another 40 000 infected.
Community Working Group on Health executive director Itai Rusike said recurrent cholera outbreaks exposed lack of maintenance of the country's water and sewer reticulation infrastructure.
"Inadequate access to water and sanitation infrastructure is a major source of health challenges and disease outbreaks such as cholera," Rusike said.
"The aging and unrepaired sewer systems, waste put in sewers due to poor waste collection, illegal waste dumps, overflowing septic tanks and frequent water and power cuts are also causative factors. Most sewerage reticulation systems and treatment works are in a state of disrepair, raising the risk of diarrhoeal diseases including cholera."
Tinashe Mundawarara, a health policy specialist said Zimbabwe needs to improve its access to water and sanitation.
"From a policy perspective, our health system will always be judged on its responsiveness, that is, will the Ministry of Health be able to stop the spread and at the same time ensure adequate health care provision for those with immediate need? The next few days will be critical on these two issues and funding will be an urgent need," Mundawarara said.
Follow us on Twitter @NewsDayZimbabwe
Related Topics