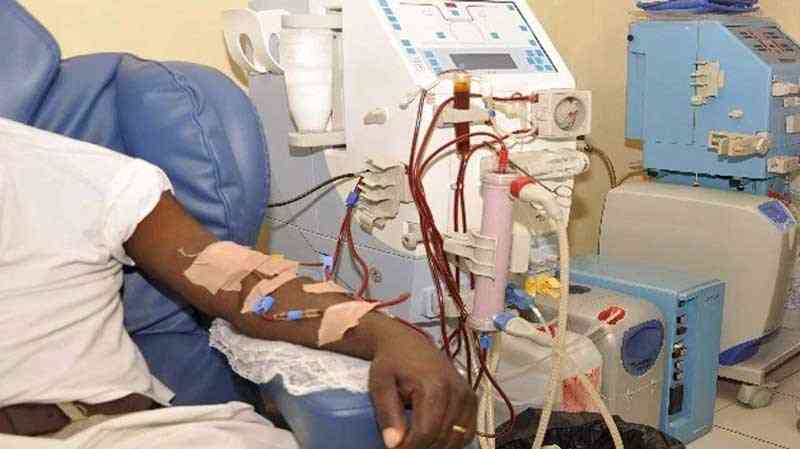 KIDNEY patients at Premier Services Medical Investment (PSMI)'s Parkview Hospital are reportedly contributing bus fare to enable striking nurses and doctors to report for work and attend to them.
This emerged yesterday when PSMI employees yesterday repeated their calls for President Emmerson Mnangagwa to intervene to resolve the crisis at the health facility.
Addressing journalists yesterday, PSMI middle management workers representative, Maneta Dzauma, said patients were contributing US$10 each for the health professionals to report to work.
"Here we have a dialysis unit which has continued to operate. But the scenario which is there is not the best. Kidney patients are contributing money for the health professionals' bus fare," Dzauma said.
"It's not supposed to be like that in a country with many people who can do something. We didn't refuse to come to work but we are not able to come to work after spending six months without salaries."
Since February, PSMI employees have been holding night vigils at Parkview Hospital demanding outstanding salaries.
Two weeks ago, the workers wrote to Mnangagwa pleading for his intervention.
"We are pleading for other voices to stand and fight with us for what is right. We are fighting for the nation because people have nowhere to get treated. It is something not good but it can be fixed," Dzauma added.
"We know that in January 2022 when we were in the midst of suffering, each board member received US$11 000 to go for holidays with their families,"
"We investigated whether they had the right to be given the money. We looked at the board framework of PSMI which says they only get that once when they finish their tenure. "
Park View Hospital is one of the few PSMI health facilities still open after several other clinics were shut down due to financial constraints being faced by the entity.
Related Topics