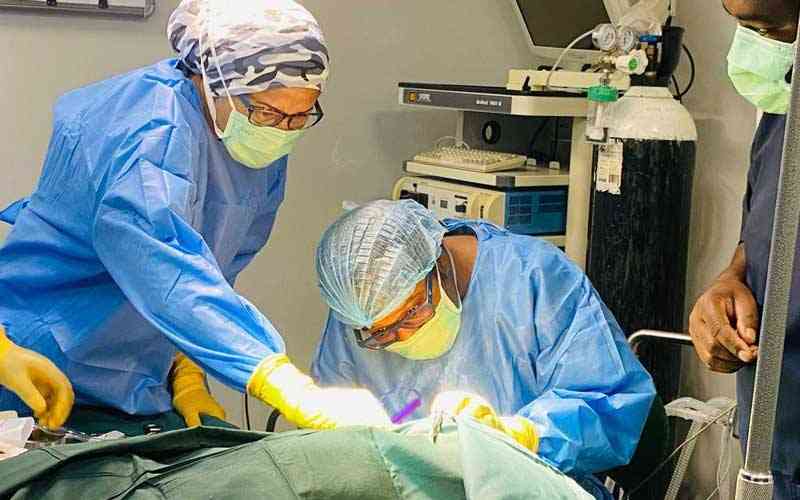 THOUSANDS of babies born with spina bifida and hydrocephalus are set to benefit from a procedure that will enable them to discharge human excreta.
The intervention, known as Continence Management (CM), is expected to help the affected babies after it emerged that most of them were not able to adequately relieve themselves.
Spina bifida is a birth defect that occurs when the spine and spinal cord don't form properly. It's a type of neural tube defect. The baby is born with a lump on the back and varying degrees of weakness in the legs, with sometimes bowel and bladder dysfunction.
Continence is described as the ability to control movements of the bowels and bladder and one can improve their continence by strengthening the muscles of the pelvic floor.
A local non-profit making organisation, Spina Bifida and Hydrocephalus Association of Zimbabwe (Shaz), is spearheading the programme.
Paediatric neurosurgeon Luxwell Jokonya, who is also a University of Zimbabwe lecturer, said the introduction of the CM exercise came after realisation that most babies born with spina bifida and hydrocephalus who had surgeries that enabled them to live beyond the early neonatal period, later died due to renal complications because there were no measures in place to prevent this complication.
One of the measures is simple clean intermittent catheterisation (CIC), where a caregiver uses an easy-to-use device that helps empty the baby's bladder, thereby preventing infections and the development of kidney failure.
CIC is one arm of continence management. The other arm deals with procedures that can be done at home to help the patient have regular bowel habits, thereby enabling them to keep themselves dry.
"We realised that most of these babies who were born with spina bifida and hydrocephalus were dying later. These babies have problems with the bladder and bowels and some do not have a natural feeling that signals the need to excrete," Jokonya said.
Shaz recently conducted a training of trainers on the CM procedure, which will see the affected babies using catheters and other devices to help them in continence management to prevent soiling themselves with urine or faecal matter.
The training was attended by nurses, doctors, caregivers, and parents of babies affected by spina bifida.
Statistics worldwide indicate that one in every 2 500 children is born with spina bifida while indications have shown that the prevalence of the condition is higher in Zimbabwe as well as other developing countries.
Shaz has so far conducted free surgery on more than 400 babies from marginalised backgrounds.
Related Topics