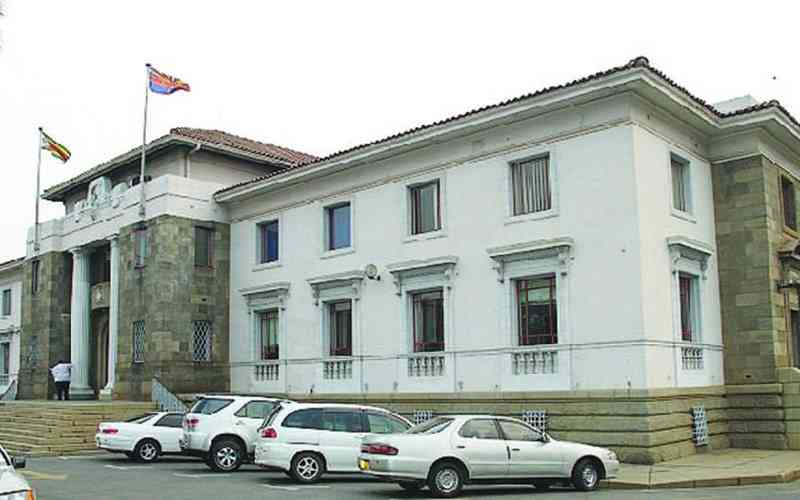 THE City of Harare has restored water supplies in cholera hotspots in the capital as memories of past outbreaks haunt authorities after two cases were reported in Chegutu last week.
Harare was the worst affected by previous cholera outbreaks.
Early this month, council announced the imminent shutdown of water treatment plants due to shortages of aluminium sulphate.
But following the re-emergence of cholera, the move has since been reversed.
Director of health services Prosper Chonzi said they pleaded for restoration of water supplies in cholera hotpots as a prevention and management strategy.
"We have requested that priority be given to cholera hotspots as far as water supply is concerned and we have a backup plan of mobile water services if normal supply is interrupted," Chonzi said.
"We have always been preparing for cholera following outbreaks in some African countries including Malawi and Mozambique. The city has set up strategies to ensure that prevention is a priority."
Areas including Budiriro, Glen View and Glen Norah had their water supply restored after nearly a month without receiving a drop.
Since December, Harare has been battling typhoid cases mainly in Glen Norah and Mbare which are also cholera hotspots.
"We are treating all diarrhoeal cases with suspicion and all our staff has been trained to manage cholera cases. Our clinics have also been equipped with all the necessary drugs and other supplies needed in treating cholera. We have also identified hospitals that will take admissions for cholera patients," Chonzi added.
Zimbabwe has experienced several cholera outbreaks, with that of 2008 to 2009 recording 100 000 cases and over 4 000 deaths.
In 2018-19, at least 10 000 cases and 69 deaths were recorded across 21 cholera hotspot districts, with Harare among the worst affected.
Related Topics