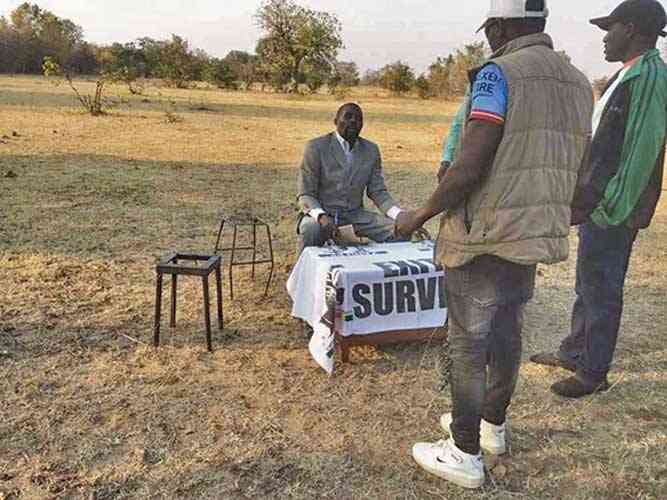 COMMENTS made this week by the Zimbabwe Electoral Commission (Zec)'s deputy chief elections officer Rodney Kiwa are more than disturbing, to say the least.
Commenting on the opposition parties' refusal to sign the V23 form to endorse the ruling Zanu PF candidate John Paradza as winner of the November 10 Gutu West by-election, Kiwa said: "We will not force them to endorse the results. That is their choice. We have nothing to do with that issue. What we know is that the election was run perfectly, and I say very perfectly. So whatever they are saying is none of our business. As Zec we cannot force anyone to sign for the results. I will not even bother to comment on that."
What is most disturbing about Kiwa's sentiments is that he sends a chilling message about future elections his organisation will preside over.
What this message seems to suggest is that Zec will not involve stakeholders in the country's electoral processes since it no longer entertains those who dispute poll outcomes.
In Gutu West it was the same old tale of voter intimidation and unwarranted involvement of individuals and institutions not mandated by the country's Constitution to participate in electoral processes.
For example, the overt involvement of the shadowy Forever Associates Zimbabwe (FAZ) in voting processes in Gutu West with Zec not raising any concern means that constitutionally, Zec is now seriously compromised.
And that Zec has openly told us that the involvement of FAZ in its processes is none of its business means that the opposition will henceforth participate in the country's elections at its own risk.
It means, for instance, come December 9, 2023 when more than a dozen by-elections will be held, if FAZ stations itself inside polling stations like what it reportedly did in Gutu West, voters will not enjoy the protection of the law through Zec to freely exercise their right to vote for candidates of their choice.
Maybe, to cut a very long story short, Zec should simply declare on behalf of Zanu PF that the country will no longer hold elections and Zimbabwe is now a one-party State and every voter, whether they like it or not, is expected to endorse everything Zanu PF.
Zimbabwe has, indeed entered uncharted territory which is, unfortunately, thrusting the economically-troubled nation deeper into the woods of international exile.
Unfree and unfair elections are the last thing the southern African nation needs at this juncture and we may as well kiss goodbye to democracy and a peaceful future because these cannot be attained when nationals are held under duress or at ransom.
Related Topics