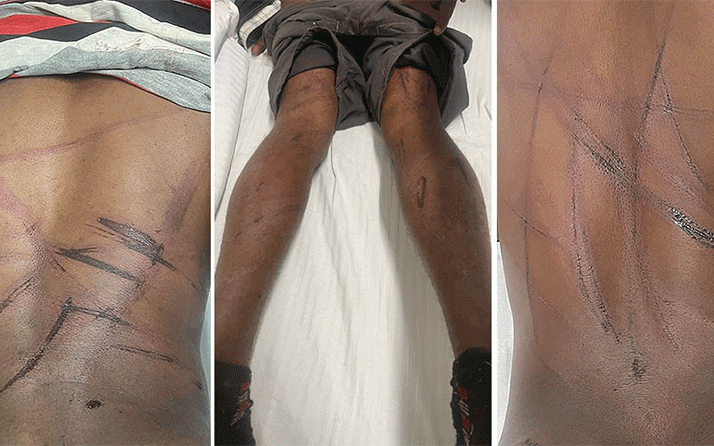 YET another opposition councillor, Noel Rungano of ward 4 in Epworth, Harare, was reportedly abducted, assaulted and dumped near Chikurubi Maximum Prison by unknown assailants last week on Wednesday.
The alleged abduction comes hard on the heels of many other reported abduction cases targeted at the main opposition Citizens Coalition for Change (CCC) members which happened pre and post the August 23 to 24 polls.
These cases are now making some of us very curious, especially given that each time they occur the police immediately say they have not yet received any reports and thereafter their investigations into the cases are hardly conclusive and die a natural death without any resolution.
This has most probably led the opposition CCC party to accuse its main rival in last month's elections, Zanu PF, for the continued unexplained abductions and assault of its members.
What makes this whole issue curious is the fact that the Zimbabwe Republic Police (ZRP) has a very excellent reputation of being swift in getting to the bottom of serious crimes, but when it comes to political crimes, the wheels move at a snail's pace.
One good example of the ZRP's efficiency, when it so chooses to promptly act, is the case of a lone homeless serial killer who had been targeting destitute colleagues in Harare and Bulawayo. In a matter of days they had sniffed his scent and picked the murderer.
But in the case of the violence being perpetrated on opposition CCC members, the police appear completely uninterested. There is also a deafening silence from government which we believe should be the first to worry when some of the citizens are being abducted and tortured for no apparent reason.
And when accusations of lawlessness and absence of the rule of law in Zimbabwe start flying, the government cries foul when it is literally promoting the scourge by not demanding that the culprits be brought to book.
In fact, the buck stops with President Emmerson Mnangagwa, who should be the first to be worried that there are some people in this country inclined to act above the law.
Why should anyone in their right senses even think of abducting and torturing someone in the first place? And when such nefarious behaviour continues to fester unabated among us, it becomes disturbing.
Is it a crime to belong to the CCC as those perpetrating these heinous crimes seem to be suggesting? So what happened to constitutionalism and the rights of citizens to belong to political groupings of their choice?
All these abduction and assault cases give credence to the assertions by the opposition CCC that "Mnangagwa could not have won the elections" because he is expressing his bitterness for losing by being "vindictive" to the opposition.
It is, therefore, in Mnangagwa's best interests that this abduction and torture menace be nipped in the bud as it soils his administration.
That alone will send a clear message that the administration stands for peace, harmony and rule of law.
Related Topics