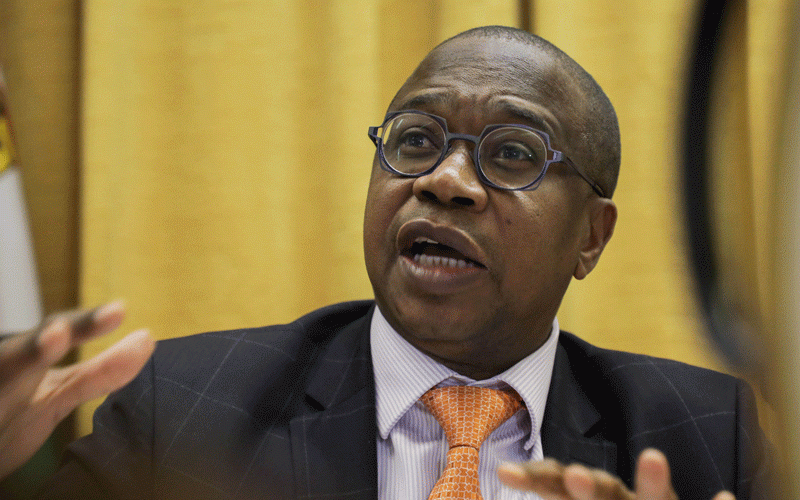 PRESIDENT Emmerson Mnangagwa announced his 26-member Cabinet on Monday in which he retained 18 of the ministers who served in the previous government.
Some ministers bounced back while others had their portfolios reconfigured. There are some who were re-assigned to new portfolios.
The Cabinet welcomes entrants such as former Studio 263 actress Tatenda Mavetera (ICT, Postal and Courier Services), Christopher Mutsvangwa (Veterans of the Liberation Struggle Affairs), Barbara Rwodzi (Tourism and Hospitality Industry), Tino Machakaire (Youth Empowerment, Development and Vocational Training) and Torerai Moyo who was appointed Primary and Secondary Education minister.
Mnangagwa said he would appoint new ministers and deputies as he sought to expand and strengthen his team.
It is the appointment of two close relatives as deputies — Tongai Mnangagwa (Tourism and Hospitality Industry) and David Mnangagwa (Finance and Investment Promotion) — that has caused consternation, especially among neutrals.
It will not bring confidence to the team, moreso at a time when critics accuse Mnangagwa of having a homeboy mentality.
Mnangagwa believes in continuity and this explains why Mthuli Ncube, Kazembe Kazembe, Anxious Masuka, Felix Mhona, Frederick Shava, Ziyambi Ziyambi and Daniel Garwe retained their portfolios. Ncube's ministry has been expanded to include Investment Promotion.
While some believe Kirsty Coventry failed dismally, Mnangagwa thinks otherwise, gloating, "An appointee reports to the appointer and the satisfaction lies only on the appointer. The fact that I have reappointed her means I am satisfied".
Be that as it may, the team must deliver and there should be no excuses.
The economic wheels had paused, and this new Cabinet must galvanise them.
It should not be business as usual.
New Health and Child Care minister Douglas Mombeshora joins a sector that has its fair share of problems, especially shortages of drugs in hospitals and clinics.
The Primary and Secondary Education portfolio is another tough nut to crack. Moyo will have to face restive employees who have been clamouring for an improvement in their conditions of service and salaries and where extra lessons are a staple.
Mavetera's ministry has not played its role in economic development. Government ministries have not adopted the paperless approach with ministers using personal emails on government business.
Mnangagwa may have pacified the youths by the appointment of Machakaire as a minister and others as deputies, but it is not enough. The economic cake was shared by the old guard while the youth were marginalised. That constituency needs real empowerment.
The buck stops with Mnangagwa since he is the appointing authority. Where his appointees have failed, Mnangagwa should have the guts to fire and not reassign ministers. It will send a strong signal that he means business.
Your work is cut out Mr President since you got 52,6% of the vote, according to results announced by the Zimbabwe Electoral Commission. Now is the time to translate the Zanu PF tagline EDWORKS into action.
Related Topics