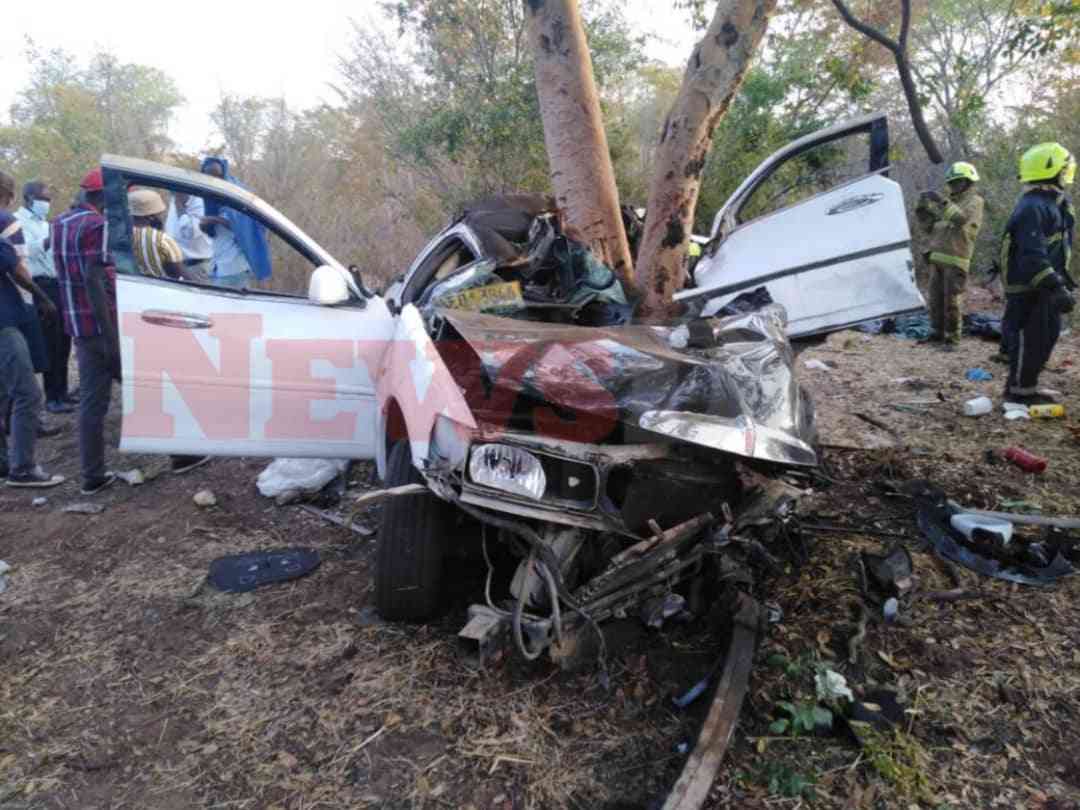 IN our NewsDay edition yesterday, in a story headlined Zim tops global road carnage, we were told that the country is the second most road accident-prone nation, where 41 persons per 100 000 die due to road traffic accidents.
The World of Statistics, the organisation that availed these disturbing figures, said on the list of 31 surveyed countries Zimbabwe is second to the Caribbean nation of Dominican Republic where 65 people per 100 000 are killed on the roads.
Sweden reportedly has the least road accident deaths at two people per 100 000.
What makes these horrendous figures indisputable is the fact that local statistics on road carnage perfectly corroborate The World of Statistics' findings.
The Zimbabwe National Statistics Agency recently revealed that 8 897 people died in road traffic accidents between 2019 and 2022, while approximately 2 079 people died in 52 585 accidents last year alone.
This is definitely a serious cause for concern and a wake-up call to authorities to do something about this menace which is undoubtedly threatening the country's human capital with extinction. Losing such large numbers of people to accidents is no laughing matter and the situation needs to be corrected as soon as yesterday.
And revelations by the national police spokesperson Assistant Commissioner Paul Nyathi that most road accidents are a result of "human error" clearly point to where we should direct our efforts to tame the country's now very dangerous traffic jungle.
In Zimbabwe's case, to use the term "human error" is actually a gross understatement of the problem. An appropriate description of the cause of the southern African nation's dire road accident situation would be "gross negligence and rampant lawlessness".
If all the country's drivers were to be mandatorily retested today it would not come as a surprise if more than half of them fail the test, which we believe points to the crux of the matter.
The quality of driving on Zimbabwe's roads leaves a lot to be desired and gives credence to allegations that many of those driving on our roads corruptly obtained their drivers' licences. Many a time we have heard that people are receiving their licences while seated in the comfort of their homes. And given the proliferation of automatic gear drive vehicles, many of these dangerous drivers are perching themselves behind steering wheels and pressing the gas pedals with very little to no regard of other road users.
Many drivers on our roads appear completely clueless on road rules let alone courtesy; and the overt rudeness displayed by many of these merchants of death masquerading as drivers clearly points to why Zimbabwe now tops the globe in terms of road carnage.
To prove this point, we challenge the police to do a simple survey on the roadsides of 100 cars in 20 random locations across the country and ask a few simple questions about giving way, stopping, changing lanes, pulling off and onto the road, indicators and right of way. We bet our last dollar that 90% of the answers will be wrong and the majority of the drivers will be utterly clueless.
Seriously, something must be done about the situation on our roads, otherwise soon the country will be depopulated by the merchants of death among us who are also helping to increase the number of people with disability in the country.
Related Topics