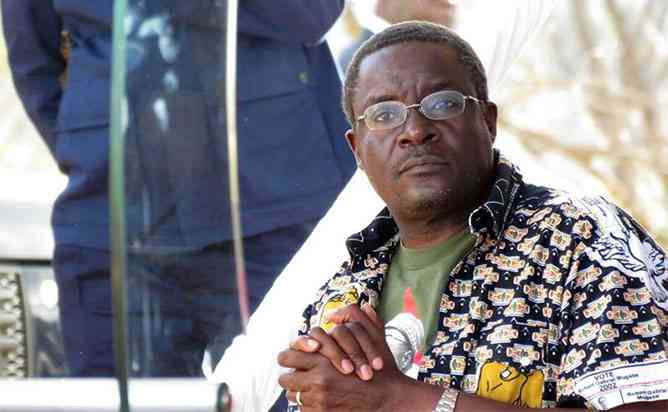 IN a jaw-dropping social media outburst of mammoth proportions, C spat hellfire, telling the local media in no uncertain terms not to write anything about issues that are being raised by the international news channel Al Jazeera in the much-talked about documentary: Gold Mafia: The Laundry Service.
The documentary is alleging massive gold smuggling and money laundering by some connected individuals in and outside government.
Charamba specifically tweeted on Wednesday: "Al-Jazeera is not a court of law before whose claims impart privileges to defamatory utterances. It is merely some weaponised channel. If you are reckless enough to repeat what its phoney documentary defamatorily says hoping to plead 'I heard/saw it on Al Jazeera', you will be sorry for yourself."
Coming from someone we all respectfully thought knew better, this is more than shocking.
Or maybe it is not, if his counsel is meant to alert us that he and the government intend to sue for defamation Al Jazeera and all those who broadcast what the news channel airs in its four-part documentary.
Whatever the case may be, we believe Charamba has exhibited overzealousness by acting as the judge and jury on what the media should report on. If the Quatar-based Al Jazeera channel has produced a "phoney documentary" making defamatory allegations, what is the Zimbabwean, or any other foreign media's crime in reporting to the public that this is what Al Jazeera has produced?
If Charamba feels that he and his government have been defamed, is it not prudently proper that they sue Al Jazeera? In the event that he and his government sue the news channel, should we also not report about it? If we are to report about the issue, what background to the matter are we going to mention if we are being told not to publish that background, which is that Al Jazeera is alleging that there is massive gold smuggling and money laundering by some Zimbabwean officials and other people connected to the regime?
Charamba is completely confusing us, to say the least. As journalists, are we now being called upon not to report on issues of corruption (alleged or otherwise by whoever)?
In fact, the man appears to be attempting to turn journalism on its head — if not behead the profession — by telling journalists what to and not to write about, as well as how to write about certain events. In the process of attempting to do this, the esteemed gentleman is guilty of flushing the journalists' constitutional rights down the sewer.
Given Charamba's apparent resolute stance, it might be pointless to remind him of the journalists' rights under the country's supreme law, but we will do so, anyway, just to argue and drive home our case to highlight the source of our displeasure over futile attempts to gag journalists.
Section 20 of the Constitution clearly states: "No person shall be prevented from exercising his/her freedom of expression, which includes the freedom to hold opinions and to receive and/or communicate ideas and information without interference. A person shall also have freedom with his/her correspondence. A law may limit freedom of expression if it is necessary to do so in the interest of defence, public safety, public order, the economic interests of the State, public morality, public health or for the protection of rights, freedoms and reputations of others or for protecting the independence of courts and Parliament. A law limiting freedom of expression shall not go beyond what is necessary in a democratic society."
We rest our case.
Related Topics