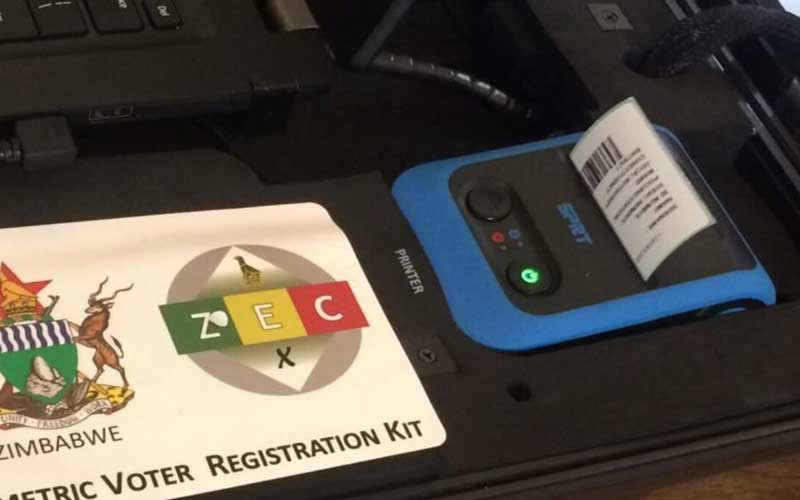 JUST a few day into the Zimbabwe Electoral Commission (Zec)'s final voter registration blitz in preparation for the general elections expected in August, it has become evident that this year's poll process will struggle to pass the credibility test.
In fact, the entire process might completely fail the test before the first ballot is even cast.
This considered view comes as we hear that some overzealous political activists believed to be linked to the ruling Zanu PF party allegedly beat up Zec officials on Monday who were educating communities in Harare's dormitory town of Epworth on the voting process ahead of the polls.
For some weird reason, the dimwits saw it fit to turn the clock back to the Neanderthal era by needlessly bashing the unfortunate Zec workers, which has raised doubts that the elections will be anywhere near being free and fair when the very people who are tasked to lead the process are being intimidated into abandoning their mandate.
The sitting legislator for Epworth Zalerah Makari has condemned the attack on the Zec staff, which was allegedly instigated by someone who should know better: Her campaign manager, Kudakwashe Damison, who apparently was the constituency's losing candidate during the 2018 general elections.
However, no amount of apology will erase the damage that has already been caused because the incident flies in the face of President Emmerson Mnangagwa's call for peace and tolerance ahead of this year's polls.
The incident serves to confirm our suspicion that while Mnangagwa preaches peace and tolerance during the day, elsewhere some among his lieutenants will be burning the midnight oil plotting anarchy.
Another issue that makes some of us believe that this year's polls will dismally fail the credibility test is the way the registration exercise is being conducted.
For instance, we hear that Zec officials at registration centres in urban areas are so lackadaisical to the extent that very few people are being served each day, while hundreds are spending the entire day standing in motionless queues waiting to be registered.
If this is true, then we must be forgiven for suspecting that the Zec officials at these registration centres are actually Zanu PF functionaries posing as the electoral mother body's workers because only Zanu PF is interested in having as few new voters as possible register in urban areas where the ruling party has dismally failed to win seats since 2000.
Curiously, we are not hearing the same complaint from Zanu PF's perceived rural strongholds, where there are hardly any queues and aspiring voters are quickly being served.
Honestly, if the Zec staff is committed to the organisation's avowed principles of integrity, teamwork, impartiality, transparency and independence, then it should be acting professionally and not so partisan.
Related Topics