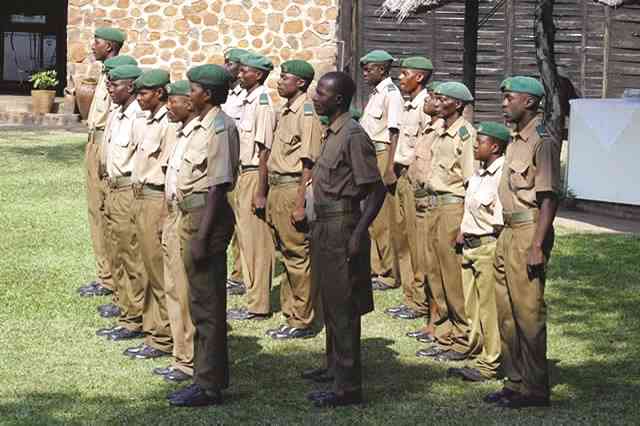 THE Zimbabwe National Parks and Wildlife Management Authority (ZimParks) tells us that it is in the process of establishing a fund to assist victims of wild animal attacks in communities that border the country's wildlife estates.
ZimParks says establishing the fund has been problematic due to unavailability of resources to set it up, limited capacity to valuate damages and the ever-present possibility of abuse and corruption.
Obviously, while the creation of the fund was long overdue of interest is the apparent impression that communities living in wildlife zones are not owners of those animals, hence they must be compensated each time the animals attack them or destroy their crops.
It is as if these communities should not have a say in how the wildlife resources around them are managed, yet they have been custodians of these resources for generations.
As we see it, this is an anomaly which we believe continues to pose serious challenges on how wildlife resources are managed. If communities living adjacent to game parks are treated as outsiders, managing these invaluable resources will forever remain challenging.
Many years back, Zimbabwe used to have a very fascinating programme called the Communal Areas Management Programme for Indigenous Resources (Campfire), which considered wildlife as a renewable natural resource and helped allocate its ownership to indigenous people in and around the protected areas.
Initiated in 1989 by the government, Campfire sought to support sustainable community-led development and use of natural resources.
Back then, the issue of compensation was never talked about because communities partly owned the wildlife resources in the national parks and were involved in their management.
There were hardly any incidents of poaching because hunting was organised and the communities were involved and benefited from the hunts which raked in thousands of foreign currency, resulting in tangible community developments.
Ever since Campfire scaled down, it is hardly surprising that human-wildlife conflicts have significantly increased as people no longer respect the boundaries between areas of human settlement and animal sanctuary. Poaching is now rife and destruction of animal habitats is the order of day, which is increasing human-wildlife conflicts.
We, therefore, suggest that ZimParks should, instead of setting up a fund to compensate victims of wildlife attacks, consider reintroducing Campfire programmes in a big way in communities surrounding game parks.
The restoration of Campfire programmes will help ZimParks effectively manage wildlife resources as well as improve livelihoods in wildlife communities.
At the moment, wildlife communities have little respect for wildlife resources and they don't feel obliged to protect them because they are benefiting little to nothing from the resources. And compensating them each time animals attack them or destroy their crops is too short-sighted.
If Campfire programmes still exist, then there is something wrong with the way they are being run because if they are being managed well, there is no reason why human-wildlife conflicts have risen to unsustainable levels.
Related Topics