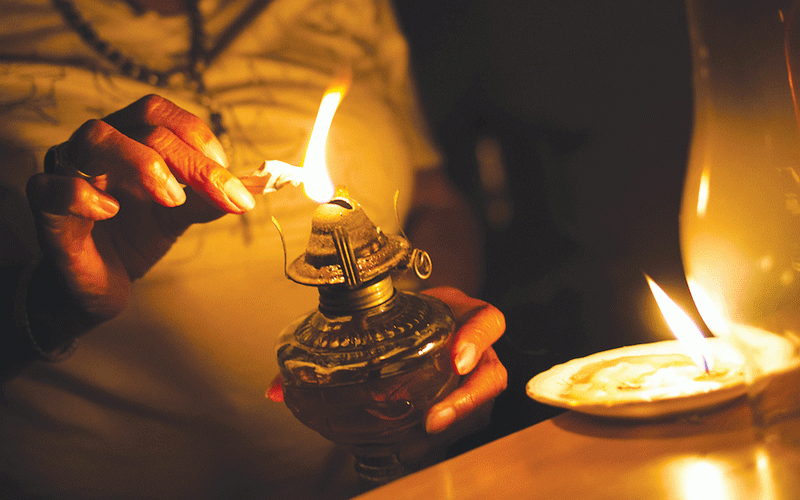 LAST week started on a terrible note for Zimbabwe, with news that its power crisis was about to get a lot worse as its Kariba South Power Station, which produces over 70% of the country's power, has to shut down because it has run out of water to generate electricity.
As a result, the country is to lose the 1 050 megawatts (MW) produced by Kariba South, leaving the breakdown prone Hwange: capacity — 900MW, output — 350MW as the sole recourse.
It is an indictment to the mandarins in government who have utterly failed to deal with the crisis, looking to blame something or somebody, from sanctions to climate change.
President Emmerson Mnangagwa certainly seems to think climate change is to blame for the predicament Zimbabwe finds herself in.
"Until now, many in our society thought climate change was merely academic. Not anymore after the decision last week by the Zambezi River Authority to drastically limit power generation at Kariba," Mnangagwa wrote in his weekly column.
"We are down to a mere 300 megawatts. Like us, Zambia, our neighbour and partner on Lake Kariba, has had to reduce generation, and will embark on load-shedding. Live water levels in the lake have fallen precipitously, leaving us reeling from severe power deficits, at the very least between now and April, when we hope the water level will begin to rise again. The frequency of falling water levels in the lake is increasing, showing our region is clearly getting less and less rainfall because of El Niño and climate change."
Here is the power matrix between the two countries: Zambia's generation fleet: 900MW Kafue Upper, 750MW Kafue Lower, 1 080MW Kariba North Bank, 120MW from Itezhi-Tezhi, and 108MW Victoria Falls, while independent power producers (IPPs) in the country generate a few hundreds of megawatts.
In contrast, Zimbabwe's generation fleet is: Kariba South Bank at 1 050MW, Hwange at 920MW installed capacity, Zesa's small thermal stations at Munyati and Bulawayo plus IPPs are producing about 100MW.
Peak demand in both countries is comparable, but the situation is much worse for Zimbabwe. With Kariba out of the equation and Hwange struggling at 350MW, the country is on its knees.
Zambia, on the other hand, will commence six-hour load-shedding from December 15 due to the low water levels in the Kariba Dam.
Why is the situation for both countries vastly different?
It is clear that Zambia has invested more in its energy mix than its southern neighbour, giving it far more flexibility in scheduling generation at its Kariba North plant.
With few alternatives, Zimbabwe has run Kariba harder than is prudent. Now the country is paying the price for its government's pedestrian thinking, not because of climate change.
Related Topics