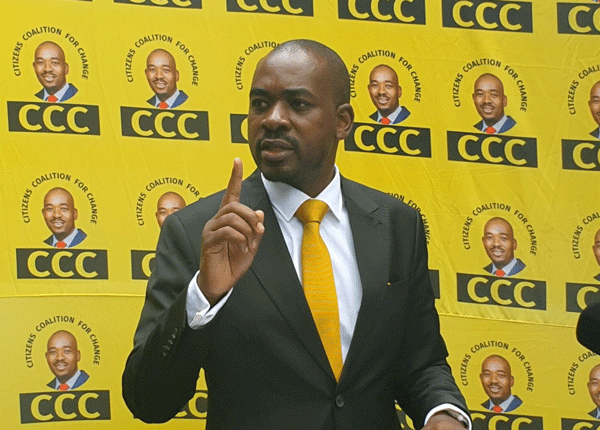 AS the clock ticks away towards Zimbabwe's 2023 general elections, a foreboding feeling of trepidation is all round.
The source of this anxiety is largely emanating from the highly charged political atmosphere engulfing a country which is currently enduring a relentless rough socio-economic turbulence.
It is quite unfortunate that it has become the norm for Zimbabwe's pre- and post-election period to be characterised by intimidation and violence, the prime funders of the fear gripping many peace-loving Zimbabweans.
Zimbabwe's plebiscites, since 2000, have been so hotly contested that they have inevitably triggered violence among rivals and it seems it may take some while before the country's nationals contest each other on the political platform without resorting to fighting physically.
Yet the solution to this conundrum appears quite simple and lies in political tolerance and respect for constitutionalism.
It is quite strange, if not embarrassing, that a 42-year-old supposedly constitutional democracy called Zimbabwe still has no electoral laws that satisfy all the country's nationals, except those in the ruling Zanu PF party.
On Thursday this week, the main opposition Citizens Coalition for Change (CCC) unveiled its electoral reforms blueprint, in which it says it will only accept next year's elections results if the vote is conducted under the reforms it seeks.
Also on the same day, Zanu PF director for information Tafadzwa Mugwadi was telling us that they "have been able to deal with violence since 2017" and that some people, the opposition and civil society organisations have been paid to incite violence and make false claims about Zimbabwe.
This, coming on the back of deadly violence since August 1, 2018 when the army shot dead six unarmed civilians protesting in Harare over delayed announcement of presidential results and many other acts of violence and murder directed at mainly the opposition in between, is more than laughable.
And herein lies the major problem why it may take some time before Zimbabwe starts engaging in electoral contests without resorting to heated and deadly confrontations pre- and post-election.
That the electoral playing field is unevenly tilted in favour of Zanu PF and that violence has been haunting the southern African nation since 2017 are glaring facts sticking out like a sore thumb.
So let no one try to school us on matters that are as clear as day.
To say the least, the situation we find ourselves in is completely unnecessary, especially when people in the ruling party are so thick-skinned that they are determined to force us not to believe the reality that confronts us.
CCC's demands are legit and violence in Zimbabwe is real. This is provable and if Zanu PF, as the ruling party, has any love for this country and its people, the earlier it comes to terms with this reality and accept it, the better it will be for all of us.
In fact, the Zanu PF regime stands to gain more by doing the right thing in time than it stands to gain by continuing to bark up the wrong tree. It is time common sense dawned on government and the party behind it.
Related Topics