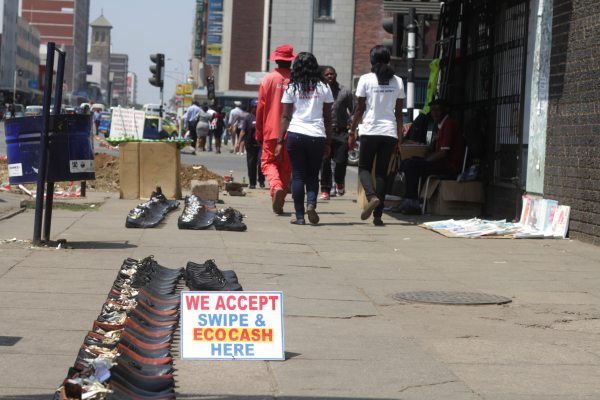 THE National Social Security Authority (NSSA) has said informal traders need to get social security, as the sector constitutes over 90% of the working class.
BY TATIRA ZWINOIRA
Speaking at the inaugural Social Protection Conference and Appreciation Awards last week in Harare, NSSA business development executive Happy Mutungwazi said the informal sector was a large productive area and offered an extra source of revenue if they get social security.
"The majority of our employees or the working class which according to Zimstat is 94,5% is in the informal sector and they are deprived of social security… so social security does protect members and their families. If Amai (for example) who is selling sweets out there is knocked down by a car, what happens to her family, the siblings? It means they will revert back to poverty; this is basically why we need social security, to enhance social cohesion," he said.
"Many people have amassed resources the world over due to social cohesion like what they call rounds, for example, funeral coverage which is basically a form of social cohesion."
He said the informal sector also facilitated economic development, citing South Africa as an example which has leveraged on pensions held in offshore accounts to keep their currency relatively strong.
"The informal sector workers are typically exploited. They toil and work for the nation but no one will recognise them into their own age. No one will recognise their family if they pass on. If we continue to ignore this sector which is providing this economy with much needed productivity should we continue ignoring it?" Mutungwazi said.
Of the 5,9 million informal traders, vendors, according to the National Vendors' Union of Zimbabwe (Navuz), make up 2,2 million who generate an average $3,96 billion in annual revenue.
As such, if vendors were under NSSA's Pension and Other Benefits Scheme for employers and employees at 6% of basic wage/salary, the contribution from the informal sector could be $237,6 million pension revenue to NSSA.
Public Service, Labour and Social Welfare deputy minister Tapiwa Matangaidze said government envisaged a voluntary contributory scheme from the informal sector for social security coverage and understood the concerns raised by the informal sector.
Among those concerns, he said he knew the informal sector players were worried about getting pension pay-outs, paying pensions on the stipulated dates and need to help informal players familiarise with using cashless solutions.
"Through NSSA, government envisages a voluntary contributory scheme for the informal sector and it is hoped that with an understanding of social protection, many workers in the informal sector will participate in this scheme and guarantee themselves a secure future," he said.