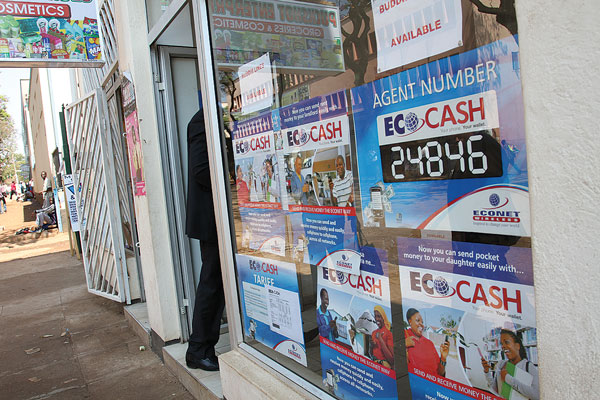 EcoCash has partnered a local micro finance company to purchase bonds, which is set to raise $1 million in debt financing for start-ups and small businesses.
BY BUSINESS REPORTER
Untu Capital's U-Gain is sold via mobile phones from at least $50 from the Financial Securities Exchange.
EcoCash general manager, Natalie Jabangwe said the U-Gain bond — launched under their EcoCash I-nvesta bouquet — represented a significant step in her organisation's efforts to broaden public access to financial services.
"We are proud to play the midwife role in pioneering the inclusion of the public — much of it previously disenfranchised from formal financial services — in participating in an interest-bearing, debt-raising instrument such as U-Gain," she said.
"Our customers will, over a 30-day period, be able to use their phones to buy U-Gain bonds that they will redeem after a 12-month period for a 9% interest, way above the interest depositors currently earn with most banks."
Jabangwe said following the purchase or subscription of the bond from Untu Capital, EcoCash customers had the option to trade the U-Gain bonds on the Financial Securities Exchange, and dispose of the bonds before the expiry of the 12 months.
EcoCash is the largest mobile money service in Zimbabwe. Recent industry figures show that 19 in every 20 mobile money customers in Zimbabwe use EcoCash.
Its transaction volumes in 2017 accounted for close to 80% of all electronic settlements in Zimbabwe.
Untu Capital chief executive officer, Clive Msipha said the U-Gain bond would contribute immensely towards the deepening of the country's debt capital markets, and would allow increased financial inclusion, as the proceeds of the issuance would be used to lend to micro, small and medium-size enterprises.
"U-Gain allows first-time investors a chance to invest in capital markets by breaking down barriers to access through the partnership with EcoCash, a leader in mobile financial transactions" Msipha said.
Untu Capital Limited is certified by Finsec.