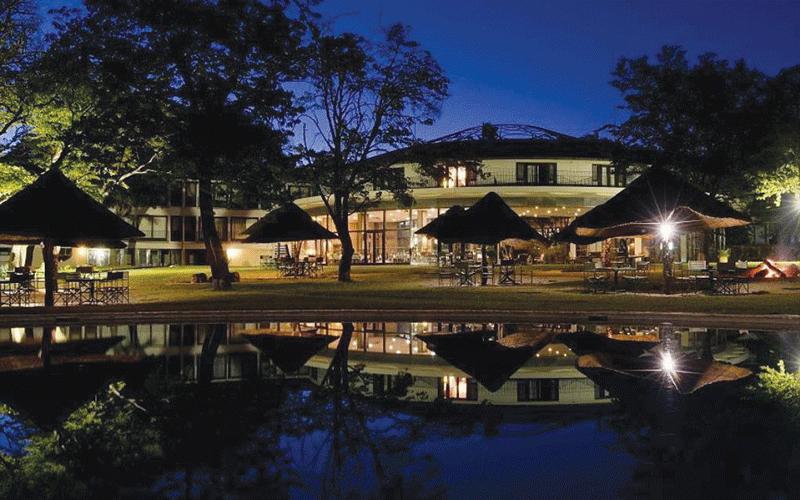 AFRICAN Sun Limited has completed the first stage of its US$4,2 million renovation of Hwange Safari Lodge, as the hospitality group aims to revitalise its tourism offerings in anticipation of the upcoming festive season.
"In line with our vision to deliver value to guests, we remain focused on our strategy to upscale the state of our hotel properties through our on-going refurbishment programmes. The first phase — US$4,2 million Hwange Safari Lodge (HSL) 100 rooms' refurbishment is now complete," the company said in trading update for the third quarter ended September 30.
"We are now shifting our focus to the second phase of the HSL refurbishment, which seeks to deliver spruced-up public areas before we commence the eagerly anticipated Elephant Hills Resort and Conference Centre refurbishment."
Refurbishment began last year.
ASL is focused on capital allocation for targeted hotel refurbishments to enhance guests' experience.
In the trading update, the hospitality concern noted that the disparity between the parallel market exchange rate and the official exchange rate continued to exert pressure on operating margins.
This led to input costs for goods and services priced in Zimdollars being effectively higher relative to those priced in US dollars.
This, ASL said, had resulted in costs escalating at a rate above the growth in revenues leaving the firm to finish upscaling its properties to attract more tourists and revenue.
"Turning to liquidity, the group remains debt-free, thus representing opportunities for financial leveraging opportunities in the months ahead. The cash generating capacity of the business remains strong and has been able to finance the on-going hotel refurbishment initiatives from internally-generated cashflows," ASL said in a statement.
The group welcomed government's efforts "to stabilise and bring certainty to key elements of the macro-economic environment".
Notably, the extension of the use of the US$ to 2030 addresses significant currency uncertainty which had resulted in financial institutions significantly curtailing lending activities," ASL said.
For the nine months ended September 30, 2023, the group achieved revenue of US$37 million, 13% ahead of the comparative period.
"The improving year-to-date revenue performance is driven by an ADR growth of 21%, and a 3 percentage points increase in occupancy from 45% in 2022 to close 2023 at 48%," ASL said.
"The hotel segment's year-to-date occupancy for the nine months to September 30, 2023, at 48%, is equal to the occupancy achieved for the full year in 2019 and the business is well on its way to a full recovery to pre-pandemic levels."
Related Topics