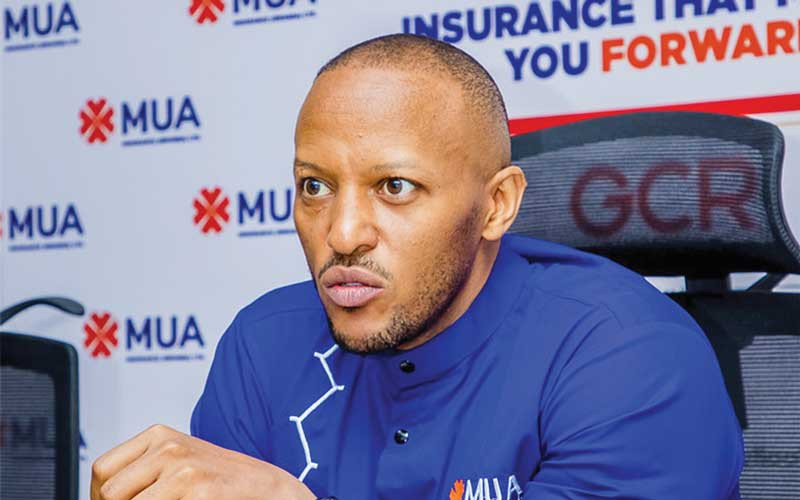 THREE years ago, the arrival of COVID-19 and its effects woke up organisations worldwide to adapt and change.
The need to serve clients remotely to maintain business continuity brought about the realisation that changing established methods for business continuity was needed.
Basically, fresh perspectives had not become essential considering growing global risks.
Financial services, notably banks in Zimbabwe, thus accelerated this shift, becoming more innovative and digitalised.
Now, insurance companies have realised it's their turn to adapt or at least speed it up.
At the just ended Insurance Institute of Zimbabwe (IIZ) 2023 annual conference held in Victoria falls last week, insurers agreed that the sector's challenges could easily be handled through innovation.
Finance, Economic Development and Investment Promotion deputy minister David Mnangagwa said government was willing to consider anything that ensured growth of the industry.
"IIZ is registered under ministry of higher education which has had a major drive in financing, through Treasury and innovation hubs. This means that the framework is already there," he said.
"What the institute needs to do is to take advantage of the system that is already there to have innovation through these hubs and universities so that when it comes to research, they can make use of those. Whenever there is an area where innovation cannot be grown out of our own hubs, we as Treasury can consider giving tax breaks or incentives to allow growth of the industry."
Research shows that globally, technology companies lead in contribution to national gross domestic product (GDP), while the financial and insurance sectors lag.
In Zimbabwe, the financial and insurance sectors contribute around 8% to total real GDP.
Thus, the conference ran under the theme The Future of Zimbabwe Insurance — Unleashing a New Era of Innovation in Insurance to discuss and find possible innovative ideas.
During the conference, it was argued that the unprecedented events of late revealed the kinds of problems that may arise in the not-too-distant future, problems that will necessitate unprecedented innovation.
It was this realisation that made insurance players agree that the sector needed to adapt to maintain its position as an economic hub for growth.
MUA Rwanda CEO Konde Bugingo said it was imperative that the industry played to its natural strength in people, capital and insurance technical know-how and network.
This, Bugingo said, would be done by augmenting an all-encompassing ecosystem to create new markets.
Hence, he said there was urgent need for high performing partnerships and digital ecosystems.
Issues like product development, claims processing and accurate underwriting were said to require a strong innovative strategy.
Bugingo said innovation drove the creation of new insurance products and services urging insurers to develop policies that address emerging risks, such as cyber insurance, parametric insurance, and climate-related coverage.
"These products meet evolving customer demands and market needs. Streamline claims processing, automation, data analytics, and AI (artificial intelligence) can expedite claims assessment, detect fraud, and optimise claim settlements. This leads to quicker payouts and improved customer satisfaction," he said.
"Innovations in insurance are also driven by a focus on diversity and inclusion including the development of insurance products that cater to underserved populations and those with unique insurance needs. Sustainability and ESG — collaboration with insurtech startups is a way for traditional insurers to adopt innovative technologies and business models."
He added that these partnerships would lead to more efficient operations and improved customer experiences.
"Data analytics, artificial intelligence, and machine learning are used for more accurate underwriting. Innovations in risk assessment enable insurers to refine pricing models, assess risks more precisely, and reduce adverse selection," Bugingo continued.
Actuarial Society of Zimbabwe president Tafadzwa Chiduza said it was less expensive to equip policyholders with strategies to prevent a risk from occurring than it was to cover expenses after the risk has occurred.
He stressed the need for the industry to realise the changing customer behaviour so that they access insurance services on their mobile phones instead of personally getting a service.
"According to a McKinsey, nearly 90% of customers preferred personalised insurance. Policyholders preferred tailored insurance to one size fits all (Capco). So, how can we bring this home? In Africa, we notice increased knowledge and awareness, the growing middle class and technological progress," he said.
"As a result, our customers' needs will eventually diverge towards personalised insurance. Hence, personalisation is the golden goose of insurance."
Business strategist, Dennis Magaya, stressed the need to develop products that speaks to the changing needs of the customer.
He urged the industry to make optimal use of computerised systems and processes.
"Your customers want instant gratification, but unfortunately there is a lot of white space. White space means that customers only interface with their insurer on the day they sign for insurance and the day they claim against the insurer," Magaya said.
"The insurance sector is product driven instead of people centric. Most of the executives in companies do not have digital knowledge, yet they are in decision-making positions. Currently, we have an innovation opportunity. Innovation was described as offering two-fold benefits of economic or revenue growth and reduced costs."
Opening the annual conference, IIZ general manager Davison Choeni said the industry needed to challenge the status quo, embrace new technology and forge new partnerships which would drive the sector forward.
However, delegates were worried about the costs of innovation to industry.
The industry expressed concern over the high costs associated, for example, with implementing IFRIS 17 which is currently ongoing.
According to the UK-based IFRS Foundation, the international organisation tasked with formulating accounting policies and sustainability standards, IFRS 17 determines new standards in drafting insurance contracts.
The standard combines: "Current measurement of the future cash flows with the recognition of profit over the period that services are provided under the contract; presents insurance service results (including presentation of insurance revenue) separately from insurance finance income or expenses; and requires an entity to make an accounting policy choice of whether to recognise all insurance finance income or expenses in profit or loss or to recognise some of that income or expenses in other comprehensive income."
Thus, insurances players say innovation would add to the costs they are already incurring.
IIZ president Tatenda Katoma implored government to consider incentives that encourage the industry to innovate, for example, tax exemptions.
Related Topics