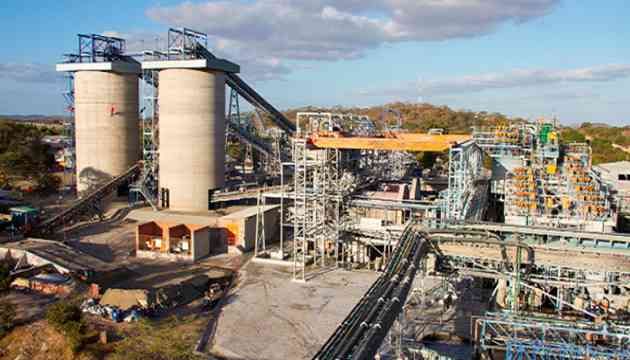 PLATINUM miner, Mimosa Mining Company (MMC) has almost completed construction of a new US$75 million tailings storage facility (TSF), which comes with a water dam.
The project is now 90% complete, with commissioning set for April 2024.
After ore has been processed to remove mineral concentrates, the leftover waste known as tailings is normally held in a TSF.
Speaking recently during a media tour of the Zvishavane-based mine, MMC general manager Steve Ndiyamba said the project also came with a recreational park which already has some game.
"For the strategic period that stretches from 2022 to 2024, which was our planning horizon, we have embarked on key projects to enhance sustainability of our mining operations. One of the projects currently underway is the tailings storage facility," he said.
"As part of Mimosa's strategic initiative and commitment towards environmental sustainability, and responsible disposal of waste, construction of a new 165-hectare clay-lined tailings storage facility is underway to replace the existing facility which is nearing the end of its life."
The new facility was designed to handle mine waste materials for the next 20 years and any future expansions the mine may embark on.
"This includes construction of a 1,1 million cubic meter water containment dam. The construction phase employed a total of 385 people with most of the general hands coming from the local community. The project is now at 90% completion and will be commissioned in April 2024," Ndiyamba said.
MMC is currently mining and processing 2,8 million tonnes of ore to produce 120 000 ounces of platinum or 240 000 ounces of platinum, palladium, rhodium and gold annually.
The mine produces a concentrate that contains 10 metals, namely, platinum, gold, palladium, rhodium, ruthenium, iridium, nickel, copper, cobalt and silver.
The mining concern has also set up a recreational park.
"We are setting up a recreational facility there and we have introduced wild game there. We aim at sustainability even after mining. Once we are done, the locals can come and see wild animals without travelling far to other parks," Ndiyamba said.
"We understand that the resources we mine are finite, so we have invested significantly in the local community. Over the years we have invested in health, education, water and sanitation, infrastructure and sustainable projects. Guided by a desire to create lasting legacies, recently we have been gravitating towards sustainable projects with an impact on the community."
One of the key interventions has been in the health sector where at Mondongo Clinic, Mberengwa and Zvishavane district hospitals it constructed and equipped private wards.
Outside Zvishavane, MMC refurbished and equipped the theatre and laundry facility at Masvingo Provincial Hospital, and also made interventions at other medical facilities. These are Mpilo and Harare hospitals, St Giles Rehabilitation Centre and Chitungwiza Hospital.
In the education sector, the mine constructed and refurbished several primary and secondary schools countrywide.
At tertiary institutions, it supported University of Zimbabwe, Midlands State University, Great Zimbabwe University and the School of Mines with learning equipment.
Mimosa is the country's oldest platinum group of minerals producer with operations dating back to the 1920s.
Related Topics