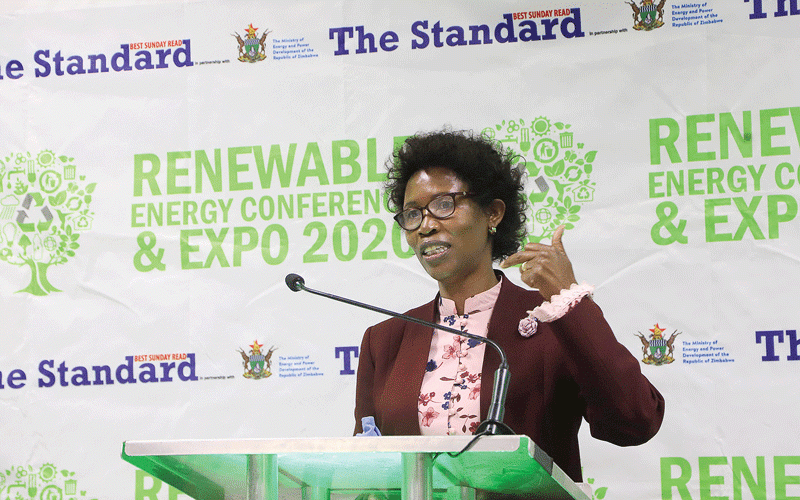 THE Ministry of Energy and Power Development has presented a jaw-dropping US$12 billion invoice to optimally restore the sector's infrastructure to international standards.
The majority of the country's archaic and ailing infrastructure dates back to pre-1980 independence and the powerlines from Kariba Power Station are more than 60 years old. Zimbabwe has been having challenges attracting fresh capital from international lenders given the southern African nation's ballooning US$20 billion public debt.
Speaking during an ongoing four-day Zimbabwe Economic Development Conference (Zedcon) which began over the weekend, Energy and Power Development permanent secretary Gloria Magombo said: "We are not accessing the funds and I think even at the SDGs (sustainable development goals) conference and the high-level meeting we attended, it was clear that access to these global green funds by African nations is not happening.
"And the issue is while the figures still get thrown out there to say there is (US$)100 billion out there per year, it is not coming through. So, there is need for us to relook at the whole global infrastructure financing because if you listen to the Secretary General of the United Nations, he made it clear (that) access to financing is difficult and the cost of financing is even much higher for us African nations, let alone to talk about Zimbabwe, who have their own other challenges related to the gate clearance and other cohesive measures we are facing.
"For us as a sector, we need another US$8 to US$12 billion in infrastructure development for us to be able to support the economic growth that is in the country at the moment."
Magombo called on the private sector to assist the ministry with long-term infrastructure development projects.
"Infrastructure is a long-term investment and as such we need long-term financing," she added.
Related Topics