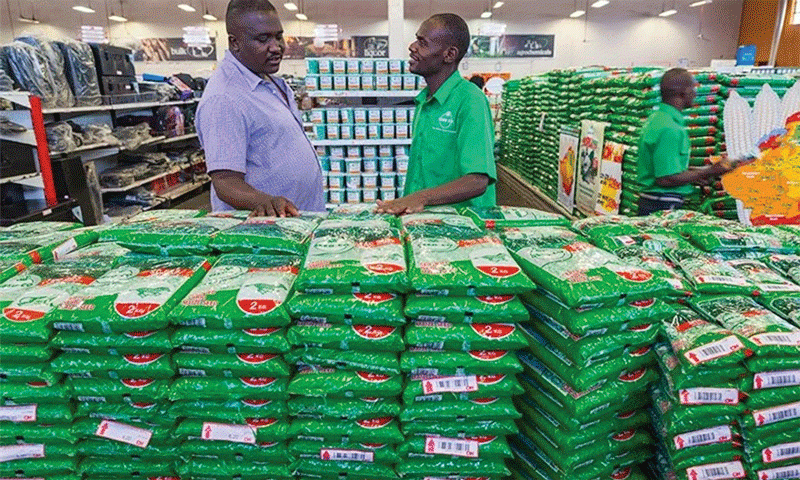 VICTORIA FALLS Stock Exchange-listed firm Seed Co International projects Zimbabwe's seed maize production yield to be 20% higher than last season, enough to meet anticipated demand.
The firm expects maize seed production yield to sit at 25 200 tonnes, 20% higher than last season.
Giving a trading update at the company's annual general meeting recently, Seed Co International chief executive officer Morgan Nzwere said the intake of seed from growers and own farm processing was also up.
"The intake of seed from our growers and own farms for processing is now at about 45% for maize and about 50% for soya," he said.
"Total stocks available for the current season amount to 31 600 tonnes and these are 36% higher than prior year and more than adequate to satisfy forecast demand in the upcoming selling season."
Nzwere said Zimbabwe achieved 10% volume growth in three months to June 2023, mainly driven by winter cereals with the country's vegetable seed continuing with its profit trajectory in real terms, buoyed by improving margins as greenback-denominated sales increase.
The Seed Co chief said the United States dollar (US$) sales in Zimbabwe were helping to cushion against local currency depreciation.
He, however, bemoaned Zimbabwe's operating environment which he said continued to be challenging and uncertain with crippling Zimdollar and US$ liquidity.
The company has collected 60% of its year-end closing receivables and expects to collect the rest before the end of October 2023, indicating that most of the balance was government-related.
Speaking about regional operations, Nzwere said the first quarter started on a good note with close to 70% volume growth led by Mozambique and early sales in east Africa.
"Sales momentum is picking up in all markets as we enter the main summer selling season. Regional vegetable seed turnover was 5% higher than prior year, though margins are under pressure from currency weaknesses against the US$ for this import dependent business segment," he said.
"Our products continue to out-perform competitor products in independent trials in our major markets. We have several exciting new products in the pipeline. East Africa is forecast to have normal to above normal rains and this is driving early seed demand.
"Strong seed demand in East Africa is led by Tanzania's continued growth trajectory during the period. Mozambique remains exciting as a new market, while Ethiopia has just come on board following the granting of a non-conditional operating licence and we expect sizeable inception sales this year."
He, however, bemoaned existing and emerging risks on the company's markets which include security issues in most parts of West Africa, hampering business development, weakening regional currencies and rising inflation and interest rates as well as the continued impact of the Ukraine war.
Related Topics