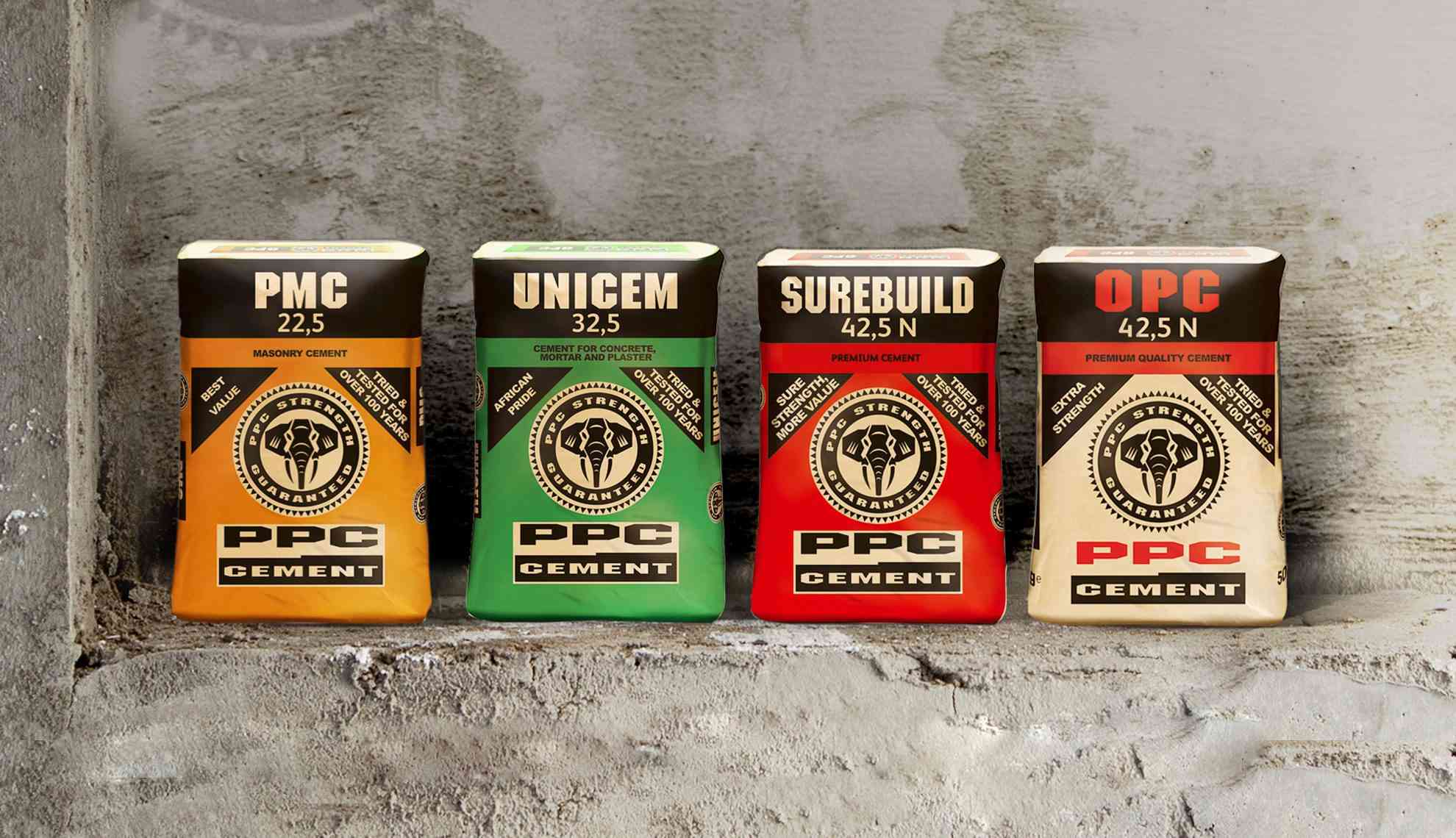 JOHANNESBURG Stock Exchange-quoted cement maker PPC has increased its shareholding in the Zimbabwean unit to 90% after re-purchasing shares held by various indigenisation parties, NewsDay Business reports.
According to PPC's operating update for the five months ended August 31, 2023, the shares were subsequently re-purchased at US$0,01 each and cancelled.
"Shareholders were previously advised that 19% of the 29,6% of PPC Zimbabwe shares held by various indigenisation parties vested on July 5, 2023 and PPC Zimbabwe expected to re-purchase such shares at US$0,01 each in accordance with the relevant agreements," the update read in part.
"The repurchase of such shares was approved at an extraordinary general meeting of PPC Zimbabwe's shareholders on August 29, 2023 and all such shares were subsequently re-purchased at US$0,01 each and cancelled. Consequently, PPC now holds 90% of PPC Zimbabwe.
"Economically, PPC will receive 99,5% of all dividends until the notional vendor financing of the remaining indigenous shareholder is repaid. Once-off costs incurred by PPC in connection with the unwinding of the indigenisation transaction amounted to R42 million."
PPC Zimbabwe operates a clinker plant at Colleen Bawn in West Nicholson and milling plants in Bulawayo and Harare and is part of a bigger empire whose headquarters is in South Africa.
Apart from South Africa and Zimbabwe, PPC also has a footprint in Botswana, Ethiopia, the Democratic Republic of Congo (DRC) and Rwanda.
It was delisted from the Zimbabwe Stock Exchange in 2020 alongside seed producer Seed Co International and Old Mutual Limited.
The suspension was a result of government's suspicion that fungible counters were aggravating the depreciation of the domestic currency, which has been falling since 2016.
Meanwhile, the update showed that the cement market in Zimbabwe continued to grow as a result of both residential construction and government-funded infrastructural projects.
"PPC Zimbabwe continued to win back market share during the period following the planned maintenance shut down in the prior year. Cement sales volumes increased 42% period on period," it said.
"PPC Zimbabwe's average US$ selling price increased by 12% (US$ parallel rate) during the period. The improved volumes and pricing allowed for a meaningful improvement in EBITDA [earnings before interest, taxes, depreciation and amortisation] margins to 27%, a significant improvement from 14% in the comparable period, when there was a planned shutdown."
The parent company received a US$3,5 million dividend in July 2023 and anticipates an additional dividend to be declared upon the publication of PPC Zimbabwe's interim results in November 2023.
Group cement sales volumes, including Zimbabwe and Rwanda for the five months ended August 2023, were 3% higher than the comparable period due to exceptionally strong growth in Zimbabwe and, to a lesser extent, Rwanda, while cement volumes continued to decline in South Africa.
PPC said its outlook remained unchanged and it would continue to focus its resources on improving profitability and cash generation in South Africa while preserving its sound market positions in Zimbabwe and Rwanda.
"There continues to be a need for operational efficiencies and cost containment measures to mitigate rising input costs as the economic climate in PPC's key South African market remains muted. As previously highlighted, PPC South Africa is well positioned to benefit from an increase in cement demand," said PPC.
PPC Zimbabwe anticipates a continued recovery, and the outlook for CIMERWA in Rwanda remains positive.
Related Topics