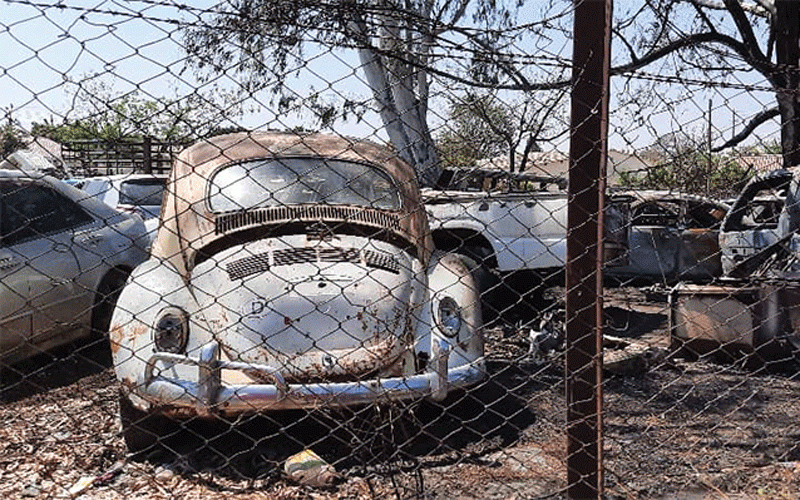 FIFTEEN vehicles were burnt to shells yesterday morning when a two-roomed building used as a vehicle panel-beating workshop in Bulawayo's Mzilikazi suburb caught fire.
Bulawayo acting chief fire officer Linos Phiri confirmed the fire.
"The vehicles parked inside the yard were engulfed in flames," Phiri said.
"Estimated value of property at the premises is ZWL$1 675 000 000, estimated value loss of ZWL$375 million and an estimated value of saved property is ZWL$1,3 billion, with the damage percentage at 80% to the vehicles' body and engine compartment," Phiri said.
A security guard, Tawanda Mukopa, who was manning the premises is said to have alerted the fire brigade and residents about the fire.
Last week, Mutize flea market in the city centre and a garage in Kelvin industrial area were also gutted by fire which destroyed property worth US$1 million.
Related Topics