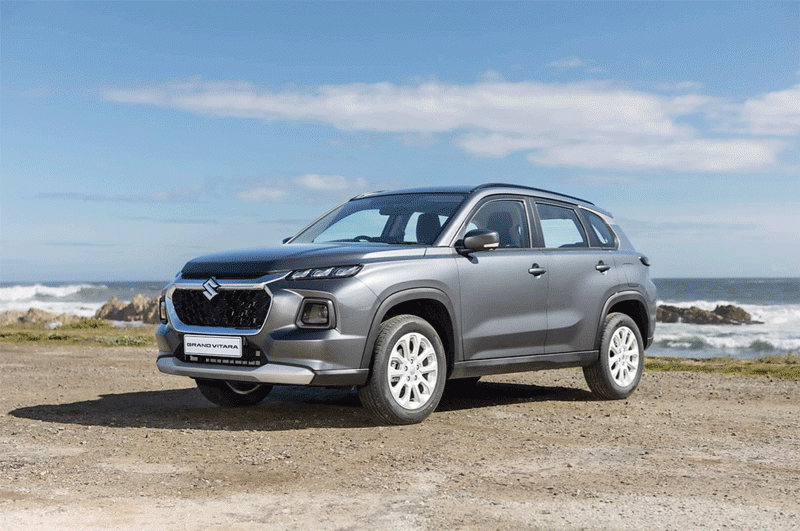 CAR dealership, CFAO Motors Zimbabwe has launched 20 semi-hybrids Suzuki Grand Vitara sport utility vehicles that use both a combustion petrol engine and electric system, as the firm strives to help reduce carbon emissions.
Each vehicle will retail at US$39 900, with the firm hoping that its low fuel consumption would push volumes.
Suzuki's cutting-edge hybrid electric drive system is a fully electric drive system that can run on battery power alone and operate in a fuel efficient, zero emission mode.
This is done by easily converting between electric-only and gasoline-powered modes, allowing the driver to take advantage of two power systems.
"Eighteen months ago, we became very formal with Suzuki and it surprised us, the acceptance of the Suzuki brand in the market," CFAO Motors Zimbabwe managing director Marius Prinsho told journalists at the vehicle launch last week.
"This is a nice direction we are taking when we have models like this that we have launched tonight with the Grand Vitara semi-hybrid. It is a good direction we are going with the brand.
"We are looking for green energy and carbon reduction in the world we live in, so it is significant because it is a step in that direction. It is a semi-hybrid, so it is not eliminating everything, but it is definitely making a contribution to what we are all driving for, which is a greener planet."
For civil servants to afford the vehicle, he said the company would consider government-guaranteed terms, whereby the authorities offer certain rebates for the vehicle.
The Grand Vitara vehicle comes with impressive features such as a 1,5 litre engine, ample cargo space, and cutting-edge safety technology that includes a 360-degree camera.
"The model we have launched today is top of the range. It is the GLX, four by four, automatic hybrid version and the price of that vehicle is US$39 900, that is on the road, registered and ready to go. At this stage, we are still limited a bit in terms of production capacity. It was only launched in South Africa, I think last week," CFAO Motors general manager Tammy Hein said.
"It is a brand-new vehicle. The fact that we have managed to get it this quickly, we are very proud to be part of that. Production capacity can take anywhere between four to six months. We do have a continuous supply coming and, on the ground, I think we probably got close to 20 at the moment, but continuously coming in."
Suzuki Motor Corporation is a Japanese multinational corporation that manufactures automobiles, motorcycles, all-terrain vehicles, outboard marine engines, wheelchairs and a variety of other small internal combustion engines.
In August 2019, fellow Japanese global vehicle manufacturer, Toyota Motor Corporation, acquired a 4,9% stake in Suzuki that followed a 2017 memorandum of understanding agreement between the two firms.
Since 2017, Toyota and Suzuki have been working together to produce and popularise electric vehicles by combining the former's expertise in electrification technologies with the latter's expertise in compact vehicle technologies.
CFAO is a subsidiary of CFAO Automotive, the largest automobile network in Africa and the French overseas territories.
CFAO Automotive is a subsidiary of the French based CFAO group, a mobility, healthcare, consumer, infrastructure, and energy firm.
Related Topics