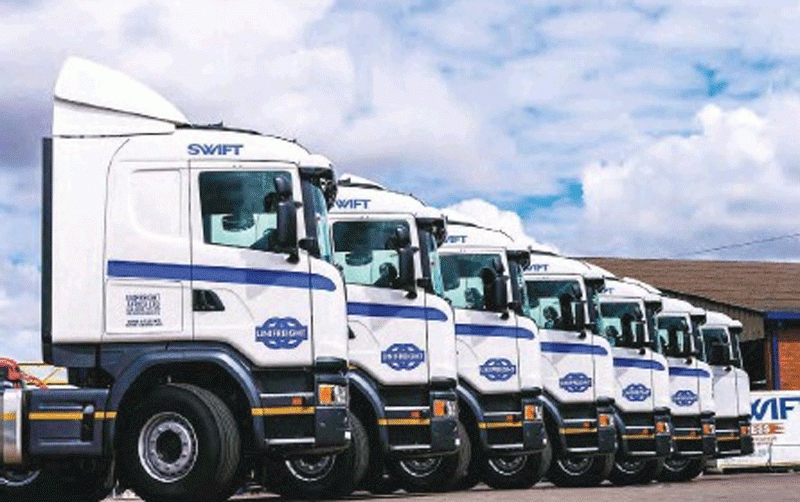 TRANSPORT firm, Unifreight Africa Limited (UAL) says inflation caused the firm's shareholding in farming equipment manufacturer, Zimplow Limited, to decline by $2,1 billion in 2022 resulting in an overall loss of $1,5 billion to the group.
At the end of 2021, UAL held approximately 15 774 446 shares in Zimplow valued at $372,27 million at a share price of $23,60.
By the end of last year, Zimplow's share price had declined by nearly 28% to $17, giving UAL's shareholding a value of $268,16 million.
In financial results for the year ended December 31, 2022, UAL chairperson Peter Annesly said the inflation adjusted revaluation of the historical value led to the $2,16 billion loss.
"The group made a loss of ($1,5 billion) in FY2022 which was largely driven by the group's shareholding in Zimplow which declined by ($2,16 billion) during 2022 driven by the inflation adjusted revaluation of historical value," he said.
"Revenue from continuing operations grew by 31% to $14,4 billion. However, EBIT reduced by (58%) on the back of a 306% increase in financial costs for 2022. Our balance sheet grew from $13,1 billion to $18,6 billion due to recapitalisation of the fleet."
These figures were based on the net (loss)/gain on equity instruments designated at fair value through other comprehensive income.
"The group's financial results and the commentary have been prepared on an inflation-adjusted basis as required by IAS 29 Financial Reporting in Hyperinflationary Economies. Financial statements prepared under the historical cost convention have only been presented as supplementary information," Annesly said.
The loss experienced by UAL is from a 2021 comparative profit after tax of $3,2 billion while revenue in that same year was $11,04 billion.
"The Zimbabwe dollar depreciated substantially during the first half of 2022 which was addressed by raising the bank policy lending rate from 80% to 200% pa (per annum)," Annesly said.
"This immediately halted the currency depreciation but created a loan-deposit ratio retraction effectively lowering the liquidity on the market as industry moved to repay loans as quickly as possible. The resultant low loan-deposit ratio affected many businesses' cash flows including Unifreight."
The decline in the local currency while negatively affecting the transport firm's overall profitability, helped the firm raise its total assets by 41,37% to $18,6 billion from a 2021 comparative of $13,15 billion.
This was largely due to an increase in trade and other receivables to $8,36 billion during the period under review from a 2021 comparative of $1,1 billion.
Annesly said the group was optimistic about the future and would drive growth through increased capacity utilisation as well as improved efficiencies.
Related Topics