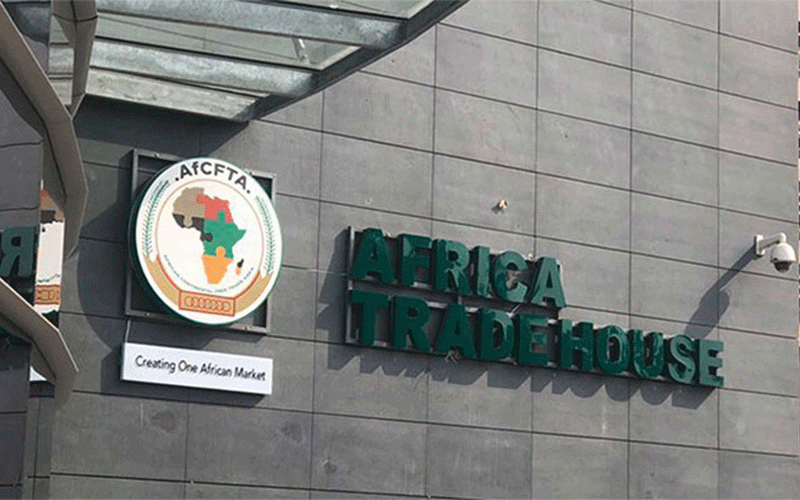 ZIMBABWE's leading industrial lobby group, the Confederation of Zimbabwe Industries (CZI) says there are several issues still to be addressed before local businesses can join the Africa Continental Free Trade Area (AfCFTA)
Established in 2018, the AfCFTA is the largest free-trade area in terms of population and geographic extent, encompassing 1,3 billion people across the world's second-largest continent.
The AfCFTA has 46 parties that are signed to it and seeks to generate US$450 billion by 2035 for Africa's gross domestic product.
However, while most African States have signed onto the AfCFTA, most of the private sector still remains in the dark about the AfCFTA.
"Developments from the AfCFTA reveals that there is a private sector mapping initiative, which helps the private sector to identify opportunities for collective action, key challenges, or success factors for industry engagement," CZI said in its latest business oversight article.
"This also underlines that there are a number of issues still needed for Zimbabwe businesses to be ready to exploit the opportunities that will arise from continental integration."
In November 2022 in Niger, during the African Industrialisation week, the AfCFTA secretariat, in partnership with the International Trade Centre, launched the "Private Sector Mapping" strategy to facilitate understanding of the free trade agreement.
"The crucial role of the private sector in driving intra-African trade and industrial capacity is already acknowledged. It is on this basis that the 'AfCFTA Private Sector Engagement Strategy, 2022-32' was launched in November 2021," CZI said.
CZI said it was imperative for Zimbabwe's private sector to take part in the mapping process.
"Private sector mapping is the process of detailing how the private sector can engage with the AfCFTA (International Trade Centre, 2022). The mapping helps the private sector to identify opportunities for collective action, key challenges, or success factors for industry engagement on given topics and serves as a foundation for private sector-led policy dialogues," CZI said.
"It was noted during the meeting that the private sector needs greater access to information on market trends and better awareness of business opportunities on a local, regional, and global scale which would contribute significantly to increasing trade activity and foster job creation across Africa."
The lobby group said private sector firms should seek certain information regarding the AfCFTA.
This includes the preparedness of their business to exploit the opportunities that arise from the AfCFTA, what the AfCFTA process entails, and becoming fully integrated into the AfCFTA private sector strategy.
CZI also called on firms to find out what bottlenecks may arise from the full exploitation of the AfCFTA.
The business grouping called on private sector companies to see what roles such businesses must assume in overcoming the looming tide from continental integration "whose end game is the removal of the current protection advantages".
Related Topics