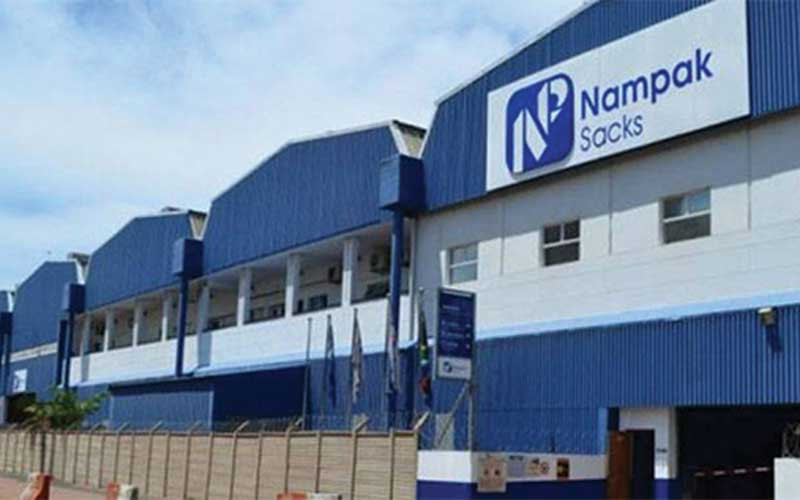 PACKAGING materials supplier Nampak Zimbabwe says it has benefited from a rebound in agriculture and bullish international commodity prices.
The company saw overall demand for packaging improving significantly during 2022.
In a statement accompanying financial results for the financial year 2022, Nampak group managing director John van Gend said overall demand for packaging improved during the review period, compared to the previous year.
"The company benefited from the economic recovery, which was led by the rebound in agriculture and mineral commodity prices," he said.
"Management has continued with its focus on cost containment, while looking for new opportunities to improve both product offerings and quality. We continue to invest in the business where we see opportunity," he said.
The group achieved sales for the year in inflation-adjusted terms of $52,5 billion and a hyperinflated trading income before adjustments of $10,34 billion.
A profit before tax of $8,75 billion was also achieved compared to $5,76 billion the same period last year.
"The profit before tax takes into account other material income of $2,48 billion and a net monetary loss of $4,11 billion. Other income, in the main, comprises exchange gains on foreign-denominated debtors and cash balances. Management worked hard on cost reduction initiatives and improving the working capital cycles. The comprehensive profit attributable to shareholders amounted to $2,62 billion (2021: $2,63 billion). Earnings per share at 346,12 cents (2021: 347,03 cents) were below prior year," van Gend said.
He said sales volumes at Hunyani Paper and Packaging for the full year improved by 11,9% compared to prior year, buoyed by improved demand for tobacco cartons throughout the year.
Demand at the cartons and labels division was, however, subdued.
Mega Pak, another unit of the firm, saw its full year sales volumes increase by 7,4% compared to prior year mainly due to strong demand across all product categories and improved raw materials availability.
Exports recovered on the regional markets compared to prior year.
The firm said Carnaud Metal Box saw a 9,1% growth in sales volumes for the full year, driven by the strong growth in the closures and metals categories.
"Capital expenditure in hyperinflation terms amounted to $1,66 billion (2021: $1,08 billion) and focused mainly on completion of projects commenced in the previous year. There are some significant capital projects currently being reviewed by management and should funds become available, it is our intention to implement them," he added.
Follow us on Twitter @NewsDayZimbabwe
Related Topics