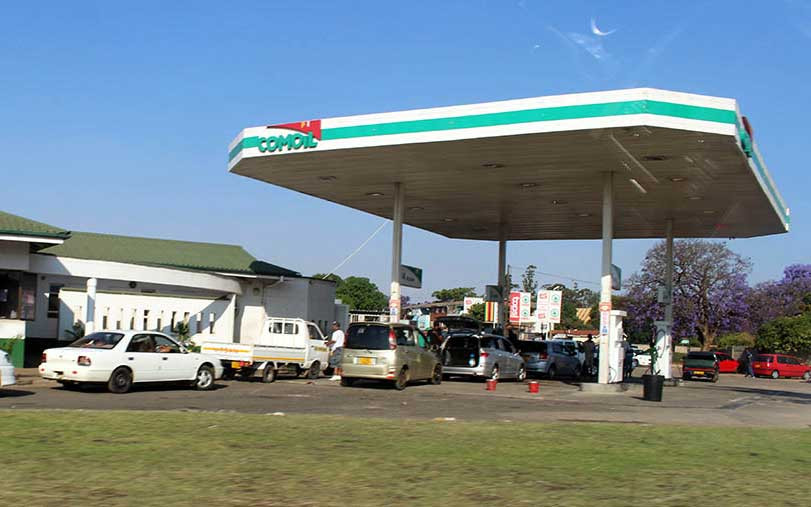 When Natasha Kasikuwere (27) started studying law at the University of Zimbabwe (UZ) years back, it never crossed her mind that she may find herself working in the petroleum sector.
Kasukuwere says she had only one goal – to work in the United Nations (UN) or become a bank executive.
"Life had other plans for me and I found myself stepping out of my comfort zone and into something I could not have even dreamt about," Natasha said.
Natasha is the managing director of Comoil Pvt (Ltd), one of the first family owned indigenous fuel companies in Zimbabwe.
It was established by her exiled father, Saviour Kasukuwere in 2000 after the liberalisation of the petroleum marketing and distribution sector in Zimbabwe.
The industry had been dominated by foreign owned brands such as Total and BP.
Though family owned, management control at Comoil was given to external individuals for the first two decades of its operation.
Comoil was however not spared from the economic turbulence in Zimbabwe over the years, and the business that once boasted of 15 retail and large commercial distribution sites across the country began to dwindle.
Natasha is now trying to rebuild the family owned business having quit her job as a Senior Audit Assistant at Deloitte Zimbabwe in May 2020.
"I made a decision to use the skills I had obtained working in other organisations to try and salvage what was left of the business and build it back up on those ruins," Natasha said.
"My story is different - it is one of taking the reins of a business that already existed, with infrastructure and a management team but had inherent challenges of its own.
"It is a story about keeping a brand alive beyond its original owners and trying to create a legacy in a country that has not easily afforded business people a chance to do so."
Comoil now employs 50 people, and according to Natasha, the business 'hopes to further the employment creation objective by developing new sites and allowing more people to join the workforce.'
"When I started at Comoil, two service stations were operating and I am proud to say that we now operate 5 retail sites located in Harare, Dotito, Kadoma, Lupane and Mutare,"Natasha said.
"This number continues to grow as there are plans to develop new service stations. We are also having a growing list of commercial clients ranging to farms, mines, manufacturers to name a few."
She added: "I managed to steer the company out of debt and negotiate supply agreements with fuel traders. This has seen the business grow from strength the strength.
"Comoil is on its way to scaling greater heights and I am enthusiastic about the opportunities opening up within the country.
"The words of John F Kennedy encapsulate my journey thus far: "we do these things not because they are easy but because they are hard."
Related Topics