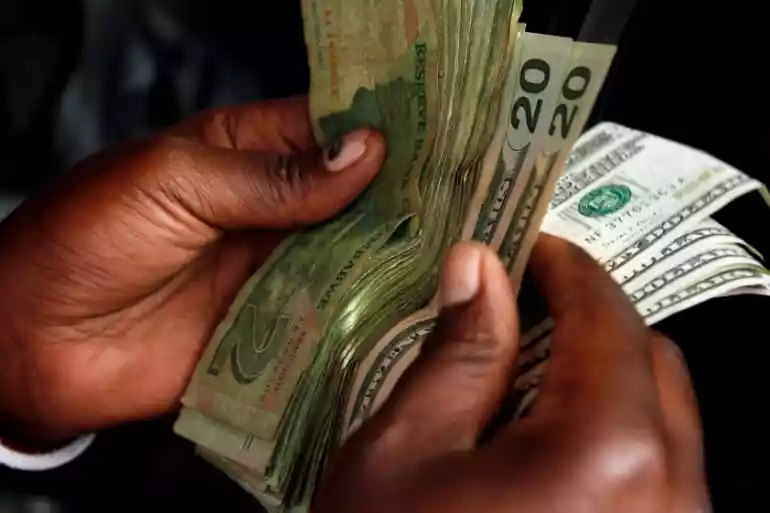 A LEADING financial advisory firm says dollarisation will gain traction in Zimbabwe due to prohibitive lending rates.
Inter Horizon Securities (IH), in an update on Zimbabwe's 2023 national budget, said the "prohibitive" Zimbabwe dollar interest rates would increase demand for the relatively better priced US dollar loans.
It said this would inevitably deepen the current dollarisation trend.
Early this year, the Reserve Bank of Zimbabwe (RBZ) hiked its policy rate to 200%, from 80% previously, in one of the most aggressive rate hikes in the region. Banks fear that the rate hike may slow down demand for Zimdollar loans on the market.
This will likely affect their interest income as both individuals and industries struggle.
In the report, IH said payment of civil servants bonuses in US dollars and the delisting of most companies from the Zimbabwe Stock Exchange (ZSE) to the Victoria Falls Stock Exchange (VFEX), which trades solely in foreign currency, was further testament to the strengthening of the dollarisation process.
"Macros are pointing to sustained dollarisation," said IH.
"The global economy continues to be weighed down by elevated inflationary pressures, high interest rates and the negative spillover effects from Russia-Ukraine geopolitical tensions."
However, Alice Chenjerai, an economic analyst, said the Zimbabwe dollar would likely maintain its position as the dominant currency.
"This is supported by the announcement of a recent Zimbabwean dollar budget which clearly shows the government's commitment toward the de-dollarisation of the economy," said Chenjerai.
"The Treasury has also taken a step in which key contractors are paid half in USD and the other half in Zimbabwean dollars.
"While dollarisation might seem popular today it has never been an optimum currency because of its short-term benefits. In the long run it may not be sustainable.
"There is also need to restore confidence in the local currency because the US dollar will not be sustainable in the long-run due to loss of monetary autonomy," Chenjerai said
Related Topics