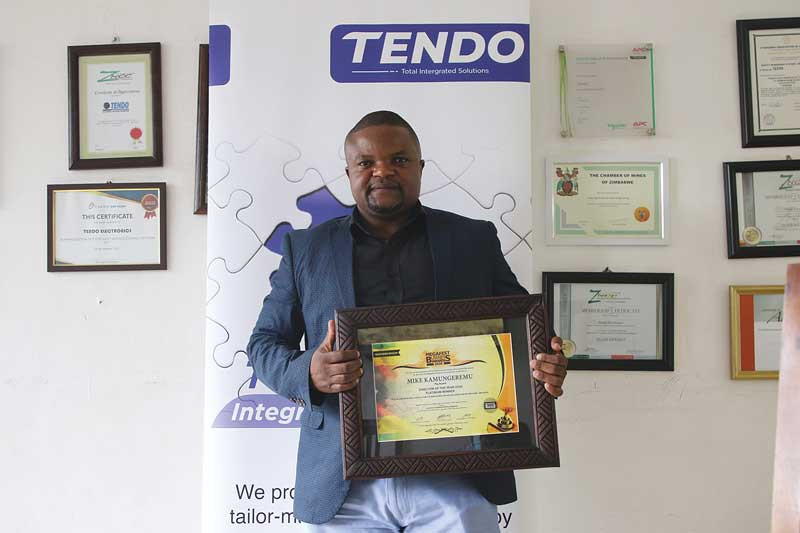 ZIMBABWE National Chamber of Commerce (ZNCC) president Mike Kamungeremu said the country needs to quickly focus on its own power generation, as power shortages in South Africa threaten local industry.
Over the past few weeks, South Africa's power utility, Eskom, reported that several coal-powered generation units had broken down owing to old age and poor maintenance.
Eskom's failure to service these generation units that produce thousands of megawatts (MW) of power was a result of corrupt practices in the firm's procurement processes, according to the power utility's chief executive officer André de Ruyter.
However, as South Africa remains Zimbabwe's largest trading partner and provided up to 400MW in monthly electricity power imports, local industry is now under threat.
"It could have some effect since we import power from them but I don't want to read much into that. We have other options like Mozambique and Zambia but our real focus must actually be on our own power generating infrastructure," Kamungeremu said, in an interview with NewsDay Business.
"We have been informed that Hwange 7 and 8 are nearing completion and that's sweet news to our ears. We would rather look forward to the 600 megawatts expected from those plants than worrying about power cuts in South Africa."
Government is currently working on several projects to increase capacity, including upgrading and adding new generation units to the power plants at the Kariba and Hwange power stations.
For Kariba, this would see two generating units being constructed with the capacity to generate 300MW of power while Hwange will see two more units being added with a combined capacity of 600MW.
However, its only the Hwange units that are reportedly near completion.
This comes as the country has a power deficit of between 1 000MW and 1 600MW, owing to increased demand as well as poor investment and power generation from current hydro and thermal energy sources.
"Zimbabwe Electricity Transmission and Distribution Company (ZETDC) would like to advise its valued customers that there is increased load curtailment from the 24th of September 2022," ZETDC said, in a statement on Friday.
As a result, Zimbabwe's national power utility, Zesa Holdings, has been importing US$17 million worth of power monthly to meet the local electricity generation shortfall.
Most of this power comes from Eskom which, at one stage, reached up to 400MW monthly. ZETDC alluded to potential power import constraints.
"This is due to technical challenges being experienced at out Kariba and Hwange power stations as well as import constraints. The utility is therefore conducting a maintenance exercise to ensure full restoration of service," ZETDC said.
Shortages of foreign currency have been a major challenge for Zesa, the holding firm of ZETDC, in importing additional electricity. Last year, Zesa spent US$225 million on power imports.
"Since South Africa is the biggest economy in the region, all the other economies around us are affected as well including places like, for example, Zimbabwe," South African economist Dawie Roodt told this paper in an interview.
"So, I am afraid this is going to have a negative impact on things like, for example, a lack of electricity will have a ripple effect right through the region."
The Zimbabwe National Statistics Agency's July 2022 trading report, found that South Africa remained Zimbabwe's major trading partner.
During the month, exports to South Africa were 39% of the total US$549,72 million, compared to 50,4% of June's US$540,95 million. Concerning imports, Zimbabwe imports from South Africa were 39,3% of the total US$729,63 million compared to 43,4% of June's US$753,08 million.
Roodt said the South African power cuts were having a massive impact on the South African economy at just about all levels.
"Agriculture is very hard hit, manufacturing is very hard hit in South Africa," Roodt said.
"Also, things like the mining industry are very hard hit. And this is happening at a time when much of the other infrastructure in South Africa is crumbling or simply not functioning properly like, for example, the railroads."
Related Topics