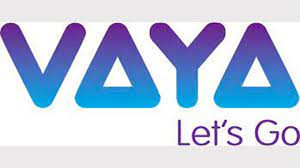 VAYA Mobility is offering a 20% discount on all school shuttles in its back-to-school promotion.
The EcoCash Holdings Zimbabwe Limited subsidiary, and the country's largest ride-hailing service, said the initiative will help ease the financial burden on families whose children are returning to school after the long December holidays.
"This is our way of alleviating the back-to-school pressures that parents face at this time by discounting the transport costs as we step in to offer a reliable, safe, and secure transport partner to school children going back to school," said VAYA.
The promotion, which runs up to the 31st of January 2023, comes as this year's first school term has just started, and parents and guardians are reacquainting themselves with hassles of the daily school run.
"We are offering this discounted pricing to all services, which include VAYA Premium, a private service that offers rides for 1 (one) person, and VAYA Carpool, which provides an on-demand service for a maximum of up to 4 (four) people.
"We have also extended the promotion to our Vaya Shuttle service, a ride hailing service for 7 people. With this service, parents from the same neighbourhood can come together and book a shuttle for their children," the company said.
VAYA Mobility, which boasts of superior security and great convenience for its clients, uses advanced security technology solutions to provide a secure, seamless mobility experience for the travelling public, with its drivers (VAYA partners) undergoing mandatory police background checks before they are engaged.
"In the event that a customer does not feel safe during a VAYA ride, they can press an emergency button from their VAYA App, which automatically sends an alarm signal with details of the car they are in riding in, its location, and the name and phone number of the VAYA partner (driver) to selected close contacts and the nearest police station," the company said.
Furthermore, all trips are GPS-tracked, allowing family and friends of VAYA users to be able to follow a trip and the route taken by their loved ones in real time.
Related Topics