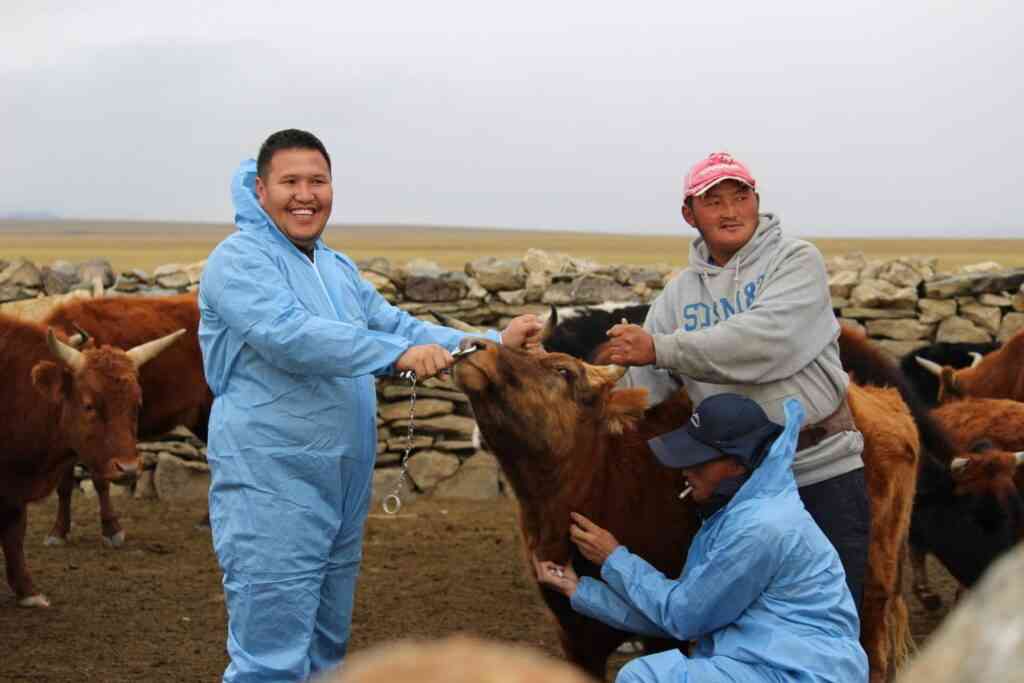 THE World Organisation for Animal Health (WOAH) has teamed up with global food security partners to bring antimicrobial resistance (AMR) under control and salvage animal health and food production, NewsDay Farming can reveal.
According to the Centre for Diseases Control and Prevention, AMR can best be described as a process, which happens when germs like bacteria and fungi develop the ability to defeat the drugs designed to kill them.
This has continued to be a major food security threat in the southern hemisphere, with experts warning that the effects can be dire if not countered in time.
AMR challenges come as antimicrobial agents, including antibiotics, have saved millions of lives, substantially reducing the burden of diseases in people and animals.
The antibiotics have also improved the quality of life and contributed to better food security and safety and aided in increased life expectancy.
In a new research, WOAH southern Africa sub-regional programme officer Mahomed Sidar has warned that if AMR is not dealt with, human and animal development will be adversely affected.
"The emergence and spread of antimicrobial resistance (AMR) in several micro-organisms is reversing these benefits and further complicating the management of many infectious diseases. AMR is a major threat to human development and the fight against infectious diseases," he said.
"It also endangers animal health and welfare and food production. Moreover, AMR adversely affects the functioning of human, animal and plant health systems and economies. While human and animal health dimensions of the AMR crisis have received considerable attention, the environmental dimension is not yet at par."
"AMR requires a collective and practical response," he added.
"To mitigate AMR risks with a holistic approach, the Africa Union agencies (Africa Centres for Disease Control and Prevention — Africa-CDC and African Union Inter-African Bureau for Animal Resources — AU-IBAR), the Food and Agriculture Organisation of the United Nations (FAO), the United Nations Environment Programme (UNEP), World Health Organisation (WHO) and World Organisation for Animal Health (WOAH) are working together at all levels to achieve this."
A meeting is under way in Zimbabwe under the auspices of the Africa quadripartite members — FAO, UNEP, WHO, WOAH and the African Union agencies (Africa-CDC and AU-IBAR) — led by WOAH in collaboration with the government of Zimbabwe.
The agenda of the meeting is to improve the awareness and understanding of AMR with this year's celebration dedicated to showcasing the value of the "One Health" approach in preventing AMR in Africa.
"The One Health approach is the holistic approach that aims to sustainably balance and optimise the health of people, animals, ecosystems and the wider environment," Sidar said.
"It mobilises multiple sectors, disciplines and communities to work together to foster well-being and tackle threats to health and ecosystems. Taking a 'One Health' approach has many benefits, such as complementarity for amplified impact, cost savings accrued by addressing multiple threats simultaneously."
Sidar told delegates at the recently-concluded United Nations Environment Assembly that the spread of antimicrobial resistance in the environment was increased by pollution from human activities, affecting both human and animal health.
"This further emphasises the need to address the challenges posed by AMR using a One Health approach. The global theme for the 5th World Antimicrobial Resistance Awareness Week (WAAW5) Preventing antimicrobial resistance together is, therefore, in keeping with the objective of addressing AMR in a co-ordinated, multi-stakeholder, multidisciplinary and inclusive manner," he said.
"It also encourages all sectors to use antimicrobials prudently, to work together and strengthen preventive measures in addressing AMR."
Sidar further highlighted that the factors driving the emergence of AMR are complex and multifactorial, therefore, requiring the use of a multidisciplinary approach to address them.
Veterinary Services Department director Tinashe Hodobo said Zimbabwe was read to host colleagues from the region as this would pave way for mitigating the effects of AMR on animals and crops.
Related Topics