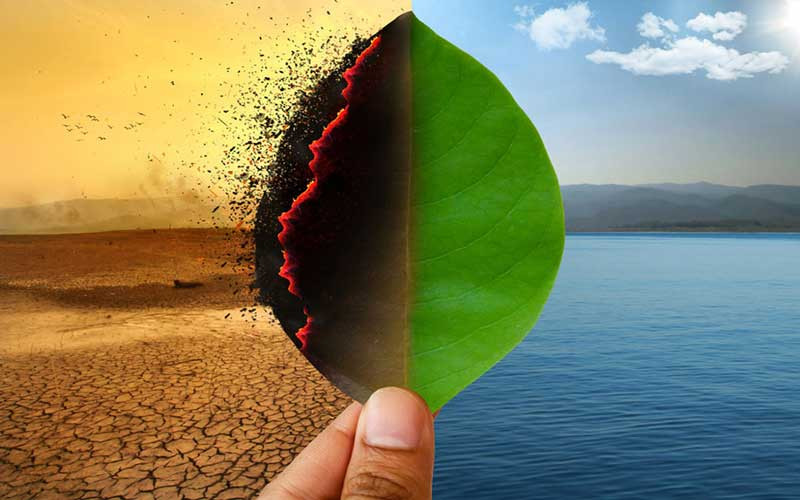 THE World Food Programme (WFP) has introduced an insurance cover of approximately US$11,3 million to help Zimbabwean farmers combat climate risks for the 2022/23 agricultural season.
This comes as the weather conditions during the first quarter of the year were characterised by heavy rains, while the remainder experienced prolonged dry spells.
In a recent annual report for its operations in Zimbabwe, WFP said these erratic weather conditions led it to craft the insurance cover for the period under review.
"For the 2022/23 season, WFP purchased a US$2 million policy for an insurance cover of approximately US$11,3 million. This policy will trigger a pay-out in the event of a drought during the 2022/23 agricultural season. If a pay-out is triggered, WFP has developed an operational plan with the government that will be used to guide implementation," WFP said.
"For the 2021/22 agriculture season, Mudzi district triggered for mild-moderate drought from January to February in 2022, based on the August 2021 readiness and September 2022 confirmatory Standardised Precipitation Index — a statistical indicator comparing the total precipitation received at a particular location over its long-term average.
"As a result, during the year, two anticipatory operations (providing water by drilling and mechanising boreholes, as well as transmitting relevant, timely, and user-friendly climatic information) reached 33 000 individuals. The activation was guided by confirmation meetings with the Meteorological Services Department and validation meetings with the provincial civil protection committee and the district technical working group."
Through seed and information fairs and the establishment of market links to increase the availability of locally-produced seed, WFP and the International Maize and Wheat Improvement Centre (CIMMYT) worked together to improve agricultural practices and promote access to seeds.
Together with the Netherlands Development Organisation, WFP helped people to be registered for weather index insurance and raised awareness about the need of having insurance.
"Tropical storm Freddy brought heavy rains to parts of eastern Zimbabwe in mid-March. However, there was a prolonged dry spell throughout most of the country during the month. The general dryness did not affect most crops in the northern areas, given the high residual soil moisture following persistent rainfall in February," the United States Agency for International Development said in its new March 2023 food security review.
"However, in some southern areas, there are reports of crops experiencing various levels of moisture stress. Green crop consumption increased in March, stabilising and supplementing household food consumption in some areas. Across most of the country, the early planted crop is nearing maturity and will likely begin to be harvested in April."
The development agency added that maize prices remained stable after seasonally peaking in February, while maize meal prices increased by around 10% in March.
According to WFP, a programme review carried out last year revealed that the integration of social cohesion, improved agricultural production (crops and livestock), and improved access to finance and markets helped to deliver a successful approach to building resilience.
"It also identified areas of growth, such as the need for increased co-operation among partners with all relevant stakeholders. Lessons from this successful integration of activities will be reflected in future programming. Additionally, recommendations from the R4 rural resilience evaluation were implemented during the second half of 2022," WFP said.
Related Topics