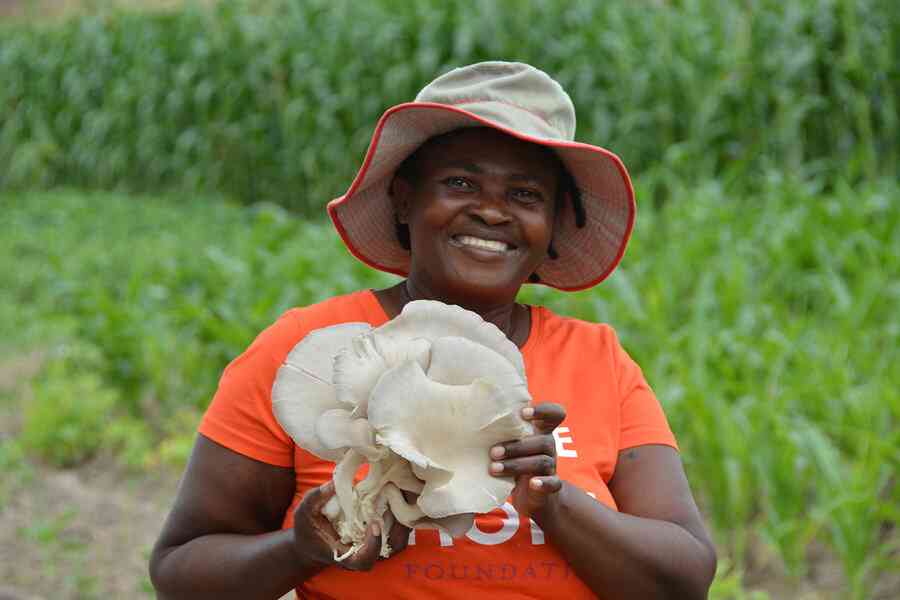 THE Swedish International Development Co-operation Agency (Sida) has pledged a US$5,5 million grant to support mushroom farming in Zimbabwe.
This comes in the wake of the Utariri Biodiversity Programme launch early this month in line with the new Swedish development cooperation strategy for Zimbabwe 2022-26.
The programme seeks to strengthen conditions for sustainable management and use of natural resources, including protection, conservation and restoration of biodiversity.
Over the years, mushroom farming has emerged as one of the nation's fastest-growing home-based agro-business ventures.
A mushroom is the fleshy, spore-bearing fruiting body of a fungus, usually produced above ground on soil or on its food source.
However, in January this year, the Agricultural Marketing Authority (Ama) said mushroom farming in Zimbabwe was not as well-organised as other agribusinesses, making it challenging to monitor crop production and marketing.
In a statement, DanChurchAid (DCA) spokesperson Patience Ukama said mushroom farming remained a low-hanging fruit to achieve national food security as the Zimbabwe government aims to attain food sufficiency.
"Mushroom production has become popular because it allows the recycling of materials such as sawdust, banana leaves, husks and dung, which could otherwise pollute the environment, to be turned into nourishing delights," Ukama said.
"It can be done irrespective of age and gender provided one has the necessary skills, providing quick returns, and a potential income generator all-year round."
Ukama said the demand for edible fungi was growing daily because many people could not afford to buy foods like fish or meat as they were costly.
"Utariri is, therefore, satisfying the local market by meeting production demands for oyster mushrooms. To close this income gap in communities in the Zambezi Valley, Utariri has helped farmers through the establishment of a hectare of fenced solar borehole irrigated gardens.
"These gardens are farmed intensively by mostly women's groups using organic and agro-ecological principles. Horticulture production is also contributing towards food and nutrition wellbeing of the participating households. Large mushroom farming hubs have been built and delivery of fresh oyster mushrooms both to communities and to the private sector partners inside the national park has commenced," Ukama noted.
She also said most farmers had realised the importance of mushroom production and had started replicating the production models at household level.
"The farmers, who were initially supported with starter packs, are now willing to buy their own inputs, which include the spawn. Some have increased production and sell 20 punnets of mushrooms every week and are raking in around US$20. The farmers have been empowered and this had a positive impact on their income, creating earning opportunities for the community through the multiplication and diversification of livelihood opportunities," Ukama revealed.
"Besides an income, the programme has also boosted food and nutrition security, while educating the community on how to prevent human-wildlife conflict in the area."
DCA country director and Utariri consortium leader Mads Lindegard said the uptake of the programme by the farmers was a great initiative for economic development.
"We are delighted by the positive impact that Utariri has had in a relatively short time. The desire to learn new skills by the farmers, mostly women, and to be able to improve their livelihoods is very encouraging. Now that we have been awarded this grant by Sida we have started the work to expand the programme to other communities across the Zambezi Valley so that they too can benefit," Lindegard said.
Between September and December 2021, the Utariri biodiversity programme has trained 30 mushroom farmers of which 70% are female and 30% male.
The farmers, who received starter packs of 25 kits each, were trained on mushroom production at three specially constructed mushroom hubs built by the programme.
Related Topics