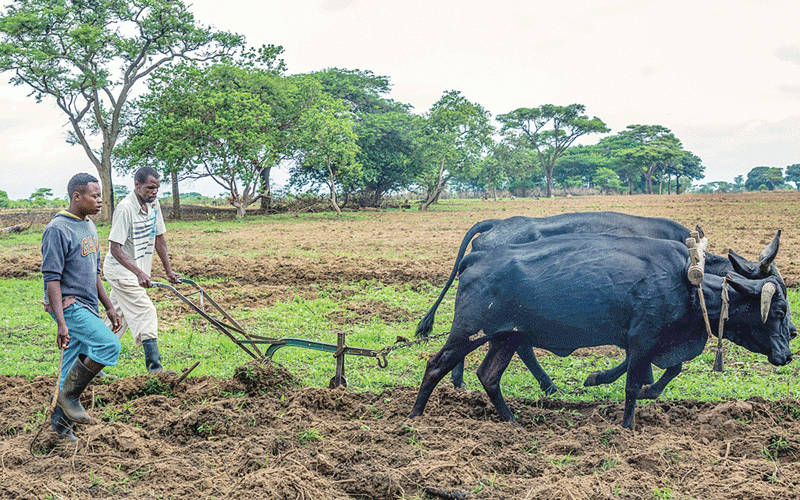 THE country's agricultural sector is projected to grow by 4% this year, before it accelerates to 8,2% in 2024 on the back of a normal to above normal rainfall forecast.
This was revealed in an equity report by IH Securities, which noted that the restructuring and transformation of the country's agricultural systems will also contribute to the projected growth.
In 2025 the sector is projected to have surged by 7,9%.
"The projected positive agriculture growth for 2023 is based on the normal to above normal rainfall forecast, climate proofing measures under the National Accelerated Irrigation Rehabilitation Programme (NAIRP)," IH Securities said.
The purpose of NAIRP is to increase the area under irrigation because most farmers in Zimbabwe rely on rain-fed agriculture.
The report also stated that potential risks to the expected output remain and these come largely from climate change impacts such as floods, droughts, uneven distribution of rainfall, as well as high cost of inputs.
The 2021/22 rainy season was marked by a false start in some areas, late onset of the season in others followed by an unevenly distributed rainfall pattern both in space and time.
"Consequently, maize harvests declined to circa 1,6 million tonnes from 2,7 million tonnes recorded in 2021, 600 000 tonnes short of the yearly national requirement of 2,2 million tonnes.
"To ensure adequate stocks and regular supply of the grain, the government lifted the maize import ban, thus allowing millers to import maize from neighbouring countries," IH Securities revealed.
Regardless of the 11% decrease of tobacco hectarage, the farmers were able to gross US$568,9 million from the sale of 187 million kilogrammes of tobacco through the auction floors in the 2022 marketing season, compared to the US$546,1 million of the previous season.
"Due to low volumes, average price for tobacco increased, offsetting the negative impact of reduced output. Average tobacco price for 2022 stood at circa US$3,04/kg compared to US$2,77/kg realised the previous selling season," IH Securities added.
Related Topics