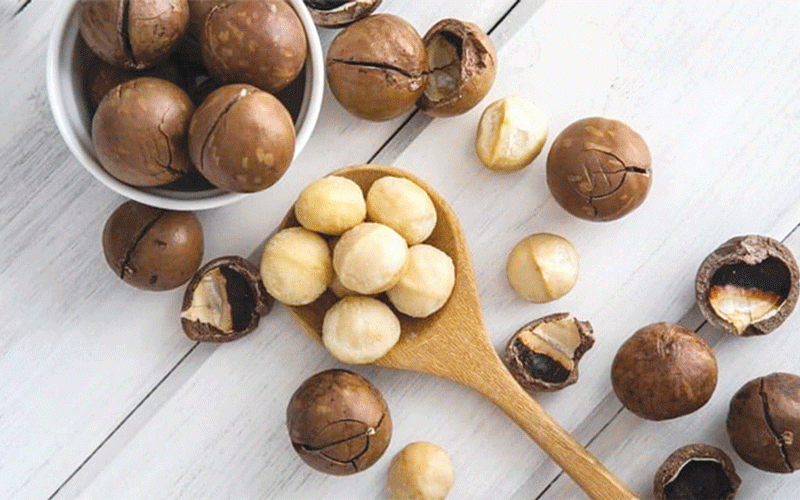 LOCAL financial services firm, IH Securities says Zimbabwe has the capacity to raise its macadamia nuts production to between eight and 12 tonnes per hectare if best management practice is adopted, NewsDay Farming has learnt.
This comes as farmers are slowly moving towards cash crops as opposed to food crops because of worsening macroeconomic conditions.
Tanganda Tea Company Limited and Ariston Holdings (AH) are the biggest exporters of the macadamia nut in Zimbabwe.
According to Indian global research firm, Future Markets Insights, the size of the world market for macadamia nuts was estimated at US$1,53 billion in 2022. It anticipates the growth rate to rise by a compound annual growth rate of 11,2% from 2022 to 2032.
In 2017, processed macadamia generated US$741,7 million.
"Zimbabwe macadamia nuts industry is valued at US$20,6 million versus a global industry of US$600 million. The country started macadamia nuts production around 2000. According to ZimTrade, by 2018, macadamia nut orchards covered about 5 000 hectares with mature trees producing an average of 3-4 tonnes per hectare," IH Securities said in a recent report.
"The country, however, has potential to produce around 8-12 tonnes per hectares if best management practice is adopted. Currently, Chipinge is the country's largest producer of macadamia nuts owing to its perfect climatic conditions and soils as 95% of macadamias are under dryland farming, leaving only 5% under irrigation."
The macadamia tree is a member of the proteaceae family. The three commercially significant macadamia species are macadamia integrifolia, macadamia ternifolia, and macadamia tetraphylla.
In terms of weather, macadamias prefer a temperature range of 16 and 25 °C, however, experts say the trees should not be thought of as frost-tolerant even though they can endure temperatures below 3°C.
In Zimbabwe, such temperatures are usually common in the Eastern Highlands and the Highveld.
IH Securities said because of high returns associated with the crop, farmers from other districts like Chimanimani, Nyanga and Honde Valley were entering macadamia nuts production.
"The varieties mostly grown in Zimbabwe are beaumont and intergrifolia with ariston currently the biggest producer in the country. Tanganda Company recently diversified into macadamia nuts production and by 2020 the company had established 779 hectares of macadamia," IH Securities said.
Nut output and quality are influenced by elevation above sea level, whereas above 600 metres, production drastically decreases.
"The fruit of the macadamia tree, which belongs to the proteaceae family's genus macadamia, are macadamia nuts. Only three species, macadamia integrifolia, macadamia ternifolia, and macadamia tetraphylla, are commercially important. Macadamia nuts are native to Australia, although they are now farmed all over the world," Future Markets Insights said in its industry report released in June.
"Fresh macadamia kernels can be eaten, cooked or processed into a variety of products. Popular flavours include roasted and salted, chocolate-coated, honey-roasted and wasabi-flavoured.
"They are also mashed into a paste and cold-pressed to make oil, which is used in biscuits, pastries, and ice cream. Oil-roasted macadamia nut kernels are popular, but dry-roasted nuts are preferred because they contain solely endogenous macadamia oil."
It added: "Organic macadamia is becoming more popular, with demand primarily coming from European countries. Processed macadamia nuts' widespread use in several industrial categories, such as the food and beverage industry and the cosmetics and personal care industry, is also boosting their global market share."
In its half-year report ended March 31, 2022, AH said its macadamia export volumes declined by 2% compared to the prior comparative period.
Follow us on Twitter @NewsDayZimbabwe
Related Topics