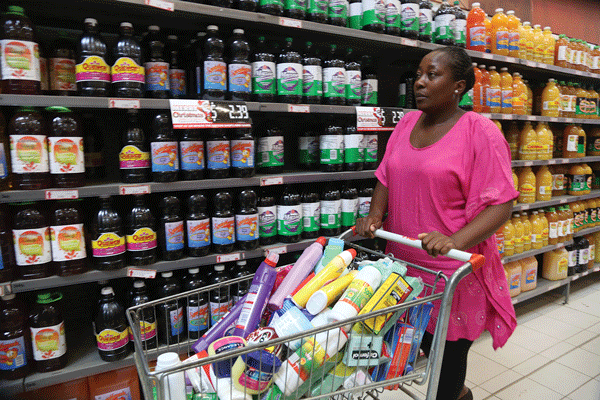 The participation by retail investors has grown globally significantly in the last few years. Compared to global standards, the participation by retail investors as a percentage of population is still low in Zimbabwe, but it has been growing.
Many young investors are trading stocks, forex & other asset classes to grow & protect income from growing inflation & currency risk. We looked at some factors that have & will continue to drive this growth of retail investors in Zimbabwe.
History of Trading Exchanges in Nigeria
Let's first understand the history of the exchanges in Zimbabwe.
Zimbabwe Stock Exchange (ZSE) is one of the oldest exchanges in Africa, and was established in 1894. Although ZSE has stock listings across major industries, it is still relatively unexplored.In 2015, ZSE automated its trading system and brought an end to manual trading, further opening up the capital market to more investors.
The Victoria Falls Stock Exchange (VFEX) which was founded in 2020 as a subsidiary of ZSE offers an opportunity to trade stocks in United States dollar currency. This is intended to protect foreign investors from the currency risk associated with Zimbabwean Dollar (ZWL).
In addition, the government of Zimbabwe recently launched the commodity exchange known as Zimbabwe Mercantile Exchange (ZMX) to facilitate the trading of all agricultural commodities in the country.
Growth Factors Contributing to Retail Traders Participation
Increasing number of Stockbrokers
There are 18 registered stock brokers licensed by the ZSE. These registered stock brokers are the link between you and the ZSE and allow you trade various listed companies
More importantly, with a minimum initial capital of 500 ZWL, you can register with any broker, and start trading stocks listed on the ZSE. More stockbrokers are expected to open shop and this will attract more retail participation to the capital market.
ZSE Direct Mobile App
Firstly, the ZSE Direct Mobile App was built for you to monitor your CSD holdings as well as trade. Some stockbrokers in Zimbabwe don't have the capacity to develop proprietary mobile apps, so the ZSE Direct app, is a central one where you can choose your stockbroker from the drop down menu and trade.
Secondly, after selling your shares using the ZSE Direct app, you no longer have to wait for T + 3 or four days for clearing to take place before your account is credited. It is now instant as you get credited on the same day.
Low ZSE Transaction Cost
The low transaction charges for buying and selling stock on ZSE are part of the factors that will encourage more inclusion. Beginner traders particularly look out for low transaction costs when they want to trade for the first time.First, buying Stock and an Exchange Traded Funds (ETFs) listed on the ZSE will attract a transaction cost of 1.6884% while it will cost 2.4384% to sell stock and ETFs.
Secondly, it will cost 0.109425% while buying and selling debt securities. Examples of debt securities include government and corporate bonds.
Capital Gain Tax
Capital Gain Tax (CGT) are taxes you pay from the sale of an investment which you have profited from. It should be noted that it is the profit (gain) you make that will be charged.
Zimbabwe Stock Exchange (ZSE) has a capital gain tax of 1% which has the potential to encourage new investors and increase retail traders. This is far below the 18% CGT charged in South Africa, and 5% CGT in Kenya.
Introduction of the Odd Lot Board
An odd lot board is a board that allows retail and small investors to afford investment in expensive stocks. While the standard set contract value of an asset is typically 100, an odd lot board allows you to trade below 100 (99-1).
To be clear, shares are usually sold in multiples of 100 and so it is difficult to buy an odd number say 75 or 55. Sometimes when companies reward shareholders with bonus shares, these shares are often in odd
numbers. For such an investor to sell such odd numbers of shares, they must be separated and listed on an odd lot board.
The introduction of the Odd Lot Board by Justin Bgoni a former Chief Financial Officer of the New Zealand Stock Exchange, and current CEO of the Zimbabwe Stock Exchange, has the potential to increase retail participation in the market.
Introduction of ETFs
Exchange Traded Funds (ETFs) are funds that use investor's monies to invest in a basket of various securities such as bonds, stocks, etc. to help the investors diversify and have broader exposure. When you buy shares of an ETF, you become an owner of shares in all the companies in that basket.
There are three listed ETFs on the Zimbabwe Stock Exchange. The Old Mutual ZSE Top 10 ETF was listed in 2021, the Morgan & Co Multi-Sector Exchange Traded Fund (ETF) was listed in January 2022 and Datvest Modified Consumer Staple Exchange Traded Fund was listed in March 2022.
For example the Old Mutual ZSE Top 10 ETF comprises shares of the following companies in its basket:
Delta Corporation Limited,
Econet Wireless Zimbabwe Limited
CBZ Holdings Limited
Cassava smartech
Foods holdings
Innscor Africa
British American Tobacco
Hippo valley estates
Meikles limited
Simbisa brands
This implies that when you buy shares of the old mutual ZSE Top 10 ETF you own shares of all these top 10 companies.
Plans to introduce REITs
Real Estate Investment Trusts (REITs) are investment companies that own, operate, or finance income-producing properties such as offices and home apartments.REITs companies lease out properties and make revenue from rent. The company will thereby distribute the income as dividends to shareholders.
The ZSE Chief Executive Justin Bgoni said that the ZSE plans to list REITs in 2022 through some pension fund managers. This will subsequently lead to more diversification which will attract more investment and increase retail participation.
Short selling is Banned in Zimbabwe
The concept of short selling stocks is not allowed on the Zimbabwe Stock Exchange. This is a measure to protect new startups and the young capital market.Short selling is when you borrow shares of a company and sell them at the current market price. You then wait for the price to drop then re-buy and return to the broker thus pocketing the price difference as your win. This however comes with great risks and it negates the tenet of the long term stock investment.
Experts argue that short selling in large volumes, further drives down prices of struggling companies, and investors could engage in unethical practices, to drive the price of a stock down.
Therefore, the ZSE's ban on short selling will encourage young companies to keep going and give ailing companies time to recover. This will result in stability in the Zimbabwe capital market which is too young to withstand massive short selling.
Availability of View Only Terminal (VOT) Service
The ZSE has launched a View Only Terminal Service (VOTS) which enables traders and investors to view and monitor live trading on the Automated Trading System (ATS) even at the comfort of their homes or offices.
VOTs were designed to move the ZSE closer to retail traders and to encourage inclusion & transparency. Although you cannot trade using View Only Terminal, it allows you to monitor the market performance very closely.
Easy access to Financial Reports
Zimbabwe Stock Exchange Website provides detailed and comprehensive financial reports of listed companies on its website.
As a trader you need to look at a company's balance sheets, income and cash flow statements to ascertain its financial health. This information has been made easily available by the ZSE on their website.
Free Investors 101 Course Available
The ZSE provides educational resources and a comprehensive guide to investing in the Zimbabwe Stock Exchange.These free investor 101 courses which include understanding exchange-traded funds ETF, and understanding the stock market among others are designed to educate stock traders.The free courses will be very useful in helping beginner investors and driving retail traders' adoption. 
Increased Risks for Investors & Traders
Two of the main reasons for the increased trading are inflation & currency risk. So, many Zimbabweans are turning to investing in alternate asset classes to earn extra income & save their capital from losses due to inflation. This has led to growth in trading in cryptos, forex, stocks & other asset classes.
Many of these markets are unregulated, still, there has been fast adoption. For example, online forex trading is not regulated, however, there are estimated to be over 45,000 Zimbabweans trading forex.
In order to access the forex market, Zimbabweans have to open accounts with foreign forex brokers who deploy online platforms for trading.
According to research by Safe Forex Brokers South Africa there has been a 120% growth in 2021 in the number of retail forex brokerages that accept traders from Zimbabwe. Many of these brokers are also regulated in South Africa where retail forex trading is regulated by the FSCA, but there are also many scams & offshore regulated brokers which are targeted Zimbabwean traders.
There are around only 30 credible forex brokers that accept Zimbabwe based traders & hold dual licenses from Tier 1 regulators like the FCA and tier 3 regulators like South Africa's FSCA.
Many scammers are also targeting unsuspecting investors, promising them very high returns, but in the end, they run away with their money.
Need to be Careful
While increased participation is good for the markets, retail traders & investors need to be more careful in choosing who they are dealing with. Zimbabweans should only invest via regulated stock brokers & in regulated asset classes to protect against counter party risks.