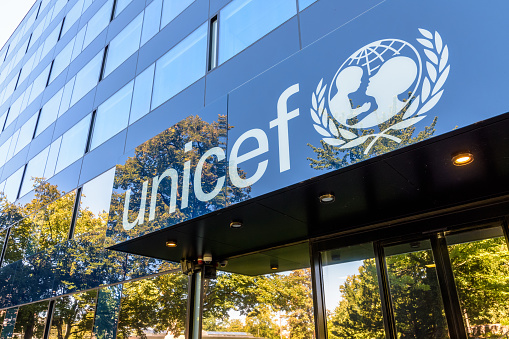 BY NKOSENTSHA KHUMALO THE United Nations Children's Emergency Fund (Unicef) Zimbabwe has joined various partners to modernise the education sector through the Giga project that seeks to connect all schools to the internet.
This was revealed last Thursday in Bulawayo during a business engagement meeting hosted by Unicef at the Zimbabwe International Trade Fair (ZITF).
One of the initiatives, the Zimbabwe Businesses 4 Children (ZB4C) Giga, a joint initiative between the government, Unicef and the International Telecommunication Union (ITU) is expected to connect all schools to the internet by 2030.
Unicef representative Tajudeen Oyewale told NewsDay that the platform will also support child development initiatives.
"Our plan is to convene a Businesses 4 Children Council that will serve as a platform to co-create ideas for, and with children and advance the child- friendly principle.
"While there are several initiatives and options that we can explore together, I am pleased that the Giga initiative provides a broad platform to take forward current progress that Zimbabwe has made on innovation and education. For Giga, we see continuous investment and support for clean energy projects."
Oyewale urged the private sector to support digitisation efforts with learning materials and other investments.
Speaking at the same event, Primary and Secondary Education minister Evelyn Ndlovu said: "It is the new solution to making sure that children are equipped with 21st century learning skills and can develop the necessary skills that many businesses and corporations require.  The learning passport, which was launched in the midst and height of COVID-19 and school closures has brought an opportunity to more than 100 000 learners to access locally developed learning materials as well as other internationally developed learning resources."
She said the offline server linked to the learning passport would reduce data costs for schools and allow teachers and learners to access thousands of learning resources.
Ndlovu said 150 schools had so far received solar energy.
Information Communication Technology (ICT) minister Jenfan Muswere said his ministry was scaling up its national e-learning strategy through provision of free internet to schools.
"The focus and complement of Giga is on providing the requisite ICT infrastructure for all schools, particularly for those in remote areas of the country to enable them to connect to the internet.  Our internet penetration rate currently stands at 59% and all efforts are being made to attain 100% which access — I believe —  is a right and not a privilege hence our interest in this initiative," Muswere said.
Follow us on Twitter @NewsDayZimbabwe