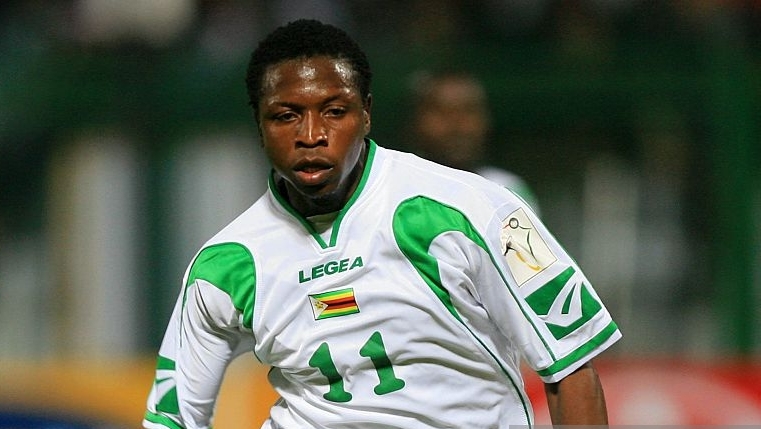 By Kevin Mapasure One of the suspects in the robbery and murder of former Caps United and Warriors left back Charles Yohane was arrested in Soweto after he was found driving around in the deceased's car.
Yohane's body was found by his family and friends in South Africa on Tuesday with a gunshot wound in the head, after he had gone missing on Saturday.
According to family members, the ex-Wits player had gone to a match and encountered the robbers in Soweto on his way home.
CCTV footage of the former star's kidnapping at a traffic light emerged where a gang of four men jumped into his BMW vehicle and forced him to drive off.
The gang had made a failed attempt to hijack another car before they pounced on Yohane.
Since Saturday, friends and family were looking for him and after the car was tracked, one of the suspects was arrested in Soweto on Monday while driving around in the car.
The search was narrowed to the Soweto area and on Tuesday, with the help of the police, his body was positively identified.
One of his friends and former Warriors defender, Innocent Chikoya identified Yohane's body today and the family has started the process to repatriate the remains. Former Zimbabwe footballers are pooling resources to help in the repatriation via a local funeral services company.
Mourners are gathered at the family home in Mbare. Family members said it would be clearer by tomorrow on when the body is expected to arrive.
Yohane, who worked as coach for the Wits development team before it was sold, was 48-years-old at the time of his tragic death.
He was a former Zimbabwe international with 23 caps to his name, and his career highlight was representing the Warriors at the 2004 Africa Cup of Nations (AFCON) finals.
He played for Wits between 1997 and 2006 after arriving in the country in 1994 to sign for African Wanderers from Fire Batteries.
he also turned out for AmaZulu in 1996 before joining Wits. His last club as a professional was FC AK between 2006 and 2008.
At the time of his death he was involved in coaching an academy side.
Related Topics