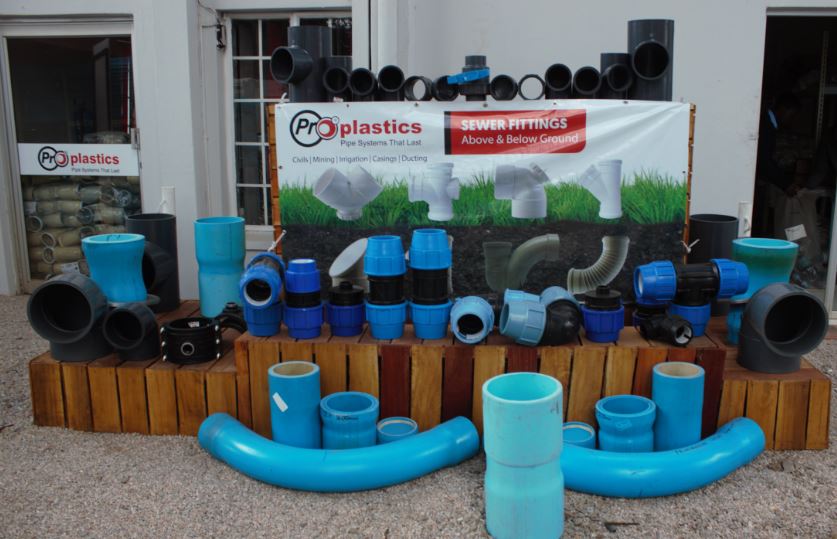 BY FIDELITY MHLANGA
ZIMBABWE'S biggest pipe products producer says volumes were robust during the first quarter of 2021, with tonnages recovering by almost 100% as demand rebounded on the export front.
The listed Proplastics said higher efficiencies from its US$1 million hi-tech plant, which entered production last year, underlined the growth that defied another COVID–19 induced hard lockdown, while ease access to forex from the auction platform also helped bolster operations.
In a trading update released on Friday, Proplastics chairman, Gregory Sebborn predicted a solid half year, despite lingering headwinds still being posed by the pandemic on economies, telling shareholders the group had built a solid foundation during the first three months of the year.
"The demand for the group's products was strong in the quarter under review despite the impact of the lockdown in the first two months of the year," Sebborn said.
"Sales tonnage for the quarter grew 93% compared to the first quarter prior year. The strong performance was across all the segments of the business, namely irrigation, mining, merchants, civils and borehole drilling. Exports grew by 71%, contributing 7% to total revenues compared to 2% recorded in the same quarter last year. As a result of the strong sales volumes performance, sales revenues responded positively and are 29% above budget and 187% ahead of prior year," Sebborn added.
Gross profit margins were flat.
"With the new factory in full operation, production responded positively with plant availability of 94% and utilisation of 80%. Consequently, the business recorded a strong earnings performance for the quarter. The current ratio improved to 1,44 from 0,71 in the similar period last year. Gearing remained low at 4%. Foreign creditors closed the quarter at US$585 000 compared to US$1,5 million at the end of the year 2020," Sebborn noted.
Proplastics' recovery tracked several rebounds at big manufacturers during the first quarter of 2021, with improving disposable incomes and an inflationary slowdown underpinning a faster recovery than previously projected.
However, outside the first quarter updates that were being tracked by NewsDay Business, the firm reported the biggest volume recovery.
The updates provided a window into how an end to hard lockdowns has reshaped Zimbabwe's industries after suffering setbacks as volumes plummeted in the final quarters of 2020.
They also reflected the depth of positive sentiment within CEOs, who felt that Finance minister Mthuli Ncube and the central bank should press ahead with reforms towards tying down inflation and injecting liquidity into companies.
Many CEOs had until now projected a large drop followed by a painfully slow recovery in the aftermath of the COVID-19 pandemic, with industries not expected to swing back to 2019 output levels until late next year, or beyond.
Follow Fidelity on Twitter @FidelityMhlanga