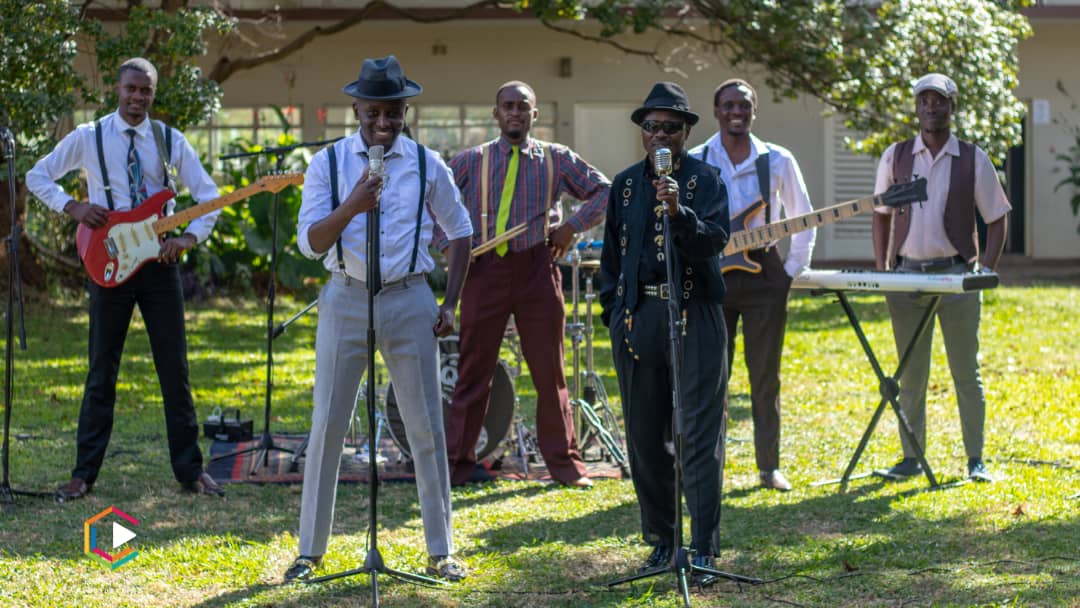 BY WINSTONE ANTONIO
FOUNDER of local inter-denominational gospel choir Purple Pride Family, Albertt Mtengwa has said collaborations enrich artistes' creativity through an interchange of skills.
In its efforts to reach a wider audience, Purple Pride Family Choir has collaborated with veteran Zora musician Leonard "Karikoga" Zhakata on its latest single Musandikanganwe.
The song, which has an accompanying video, was written and produced by MacDonald "MacDee" Chidavaenzi at Eternity Studios in Harare.
In an interview with NewsDay Life & Style yesterday, Mtengwa said the choir was open to collaborations with any artiste across genres as it has a vision to change lives and show God's love through worship.
"Purple Pride Family, is a movement of worshippers from different churches around Zimbabwe and beyond. After releasing singles since last year that all have visuals, we are now working on a project called Heart of Worship Compilation," he said.
"The Heart of Worship Compilation will have 12 tracks and so far we have recorded four tracks, namely Jesu Ndiye Hama, Tinosimudzira, Canaan and Ndimi Zvose.
"All the songs are receiving airplay on the Trace Gospel playlist and One Gospel available on DStv channels."
Mtengwa said working with Zhakata was a great experience which provided priceless lessons proffered by the Upenyu Mutoro hitmaker.
"We decided to collaborate with a music legend in the form of Leonard Karikoga Zhakata on the track Musandikanganwe which we released last week Friday in the form of a music video that premiered on YouTube," he said. "The video was directed and shot by Hastings Chiromo (Rocklife Media) and he is the same person who has been doing all our productions from the time of Jesu Ndiye Hama which debuted on Trace Gospel."
Mtengwa said the choir's diverse background enabled members to compose songs that appealed to different age groups.
"Although we alter some traditional hymns by adding instruments or changing the tunes in an effort to give them a fresh appeal and incorporate different music genres, the message of praise and worship of the Almighty remains dominant in our compositions," he said.
"As Purple Pride Family, we are now embarking on giving our audience something different and our future plans are to have a live DVD recording which we promise to be of a unique approach in all aspects."
"As a producer, I feel honoured to have been given a chance by Purple Pride Family to work on something with the legend Zhakata, a music icon, a true legend who has done great things that will forever remain in the history of Zimbabwean music industry," he said.
"Zhakata's music has been dominant, topping the charts with his yesteryear hit songs, his high-quality videos and he has shown his lyrical prowess in many of his compositions.
"Such standard is something worth emulating, but the legacy is now difficult to achieve for our current crop of musicians."
Follow Winstone on Twitter @widzoanto